From the pharmacy to the bedside, we help maximize safety, streamline processes and build cost efficiency throughout the hospital.
We understand the challenges of modern healthcare and your focus on delivering the highest standards of care to a growing patient population, while ensuring every hospital function is safe, efficient, and as cost-effective as possible.
As a leader in medication production, preparation and delivery, we are committed to delivering patient-centric innovations that are designed to support personalized therapy, while reducing preventable medication errors. In the moments that count, our IV solutions, premixed, ready-to-use drugs, patient monitoring, pharmacy, and infusion technologies are found in hospitals and clinics around the world.
Advancing Global Hospital Care
Access
We work with a wide range of hospitals and clinics, as well as disaster relief organizations to help ensure that vital medications are available when and where they're needed.
Quality
Our premixed drugs and solutions are manufactured with precision accuracy, and our pharmacy technology supports safe custom preparation; helping to ensure consistent and predictable treatment.
Safety
Our intelligent infusion systems and premixed drugs and solutions are designed for simple and intuitive use, helping to reduce the risk for preventable medication errors and infections.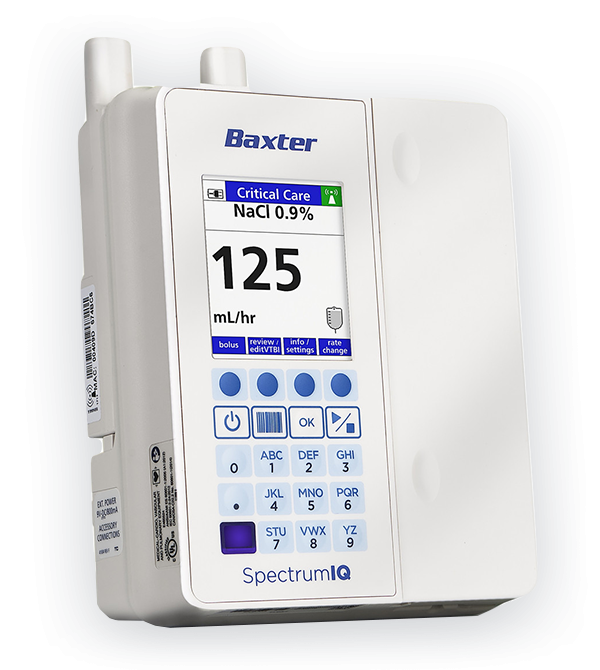 Spectrum IQ Infusion System
Spectrum IQ Infusion System is cleared for use in the United States.
Our Spectrum IQ Infusion System with Dose IQ Safety Software is intelligently designed to simplify integration with electronic medical records (EMR) systems – an important step in making infusions of fluids and medications safer. The Spectrum IQ system is the first pump to integrate onscreen barcode technology into the workflow.  Spectrum systems customers achieve an average of 97 percent drug library compliance within one month of implementation1. The combination of these safety features help make a high compliance achievable, protecting more patients from an infusion programming error. 
Intended Use and Important Risk Information
Spectrum IQ infusion system is Rx Only.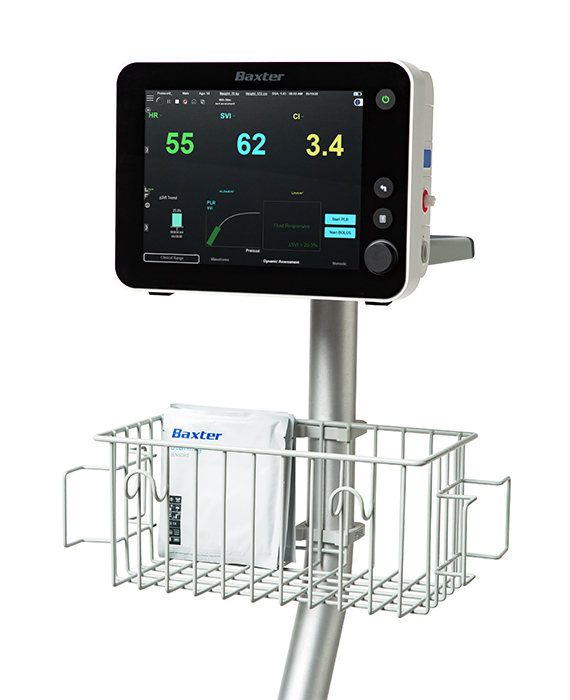 Starling Fluid Management Monitoring System
The Starling Fluid Management Monitoring System enables clinicians to respond to continually changing patient fluid status and dose IV fluids according to patient fluid responsiveness. Using patented Bioreactance technology, the Starling system offers an accurate, reliable and 100% non-invasive method to measure blood flow directly at the patient's core and deliver real-time results and meaningful insights to guide clinical decision-making about treatment. Supported by the Starling system, clinicians can move away from a one-size-fits-all approach to fluid management toward truly individualized patient care.
Rx Only. For safe & proper use of the product mentioned herein, please refer to the Operators Manual or Instructions for Use.
Hospital Care Key U.S. Products