In the hospital and at home, we support safe and personalized nutritional care.
Proper clinical nutrition is an essential component for growth and development, patient recovery and health. Built on more than 70 years of therapeutic expertise, our comprehensive parenteral nutrition (PN) offering supports the diverse nutritional needs of your acute and chronic patients, including neonates, children and adults. From ready-to-use formulations to advanced compounding technology, we are innovating to expand the options for personalized nutritional care designed to optimize your patients' health.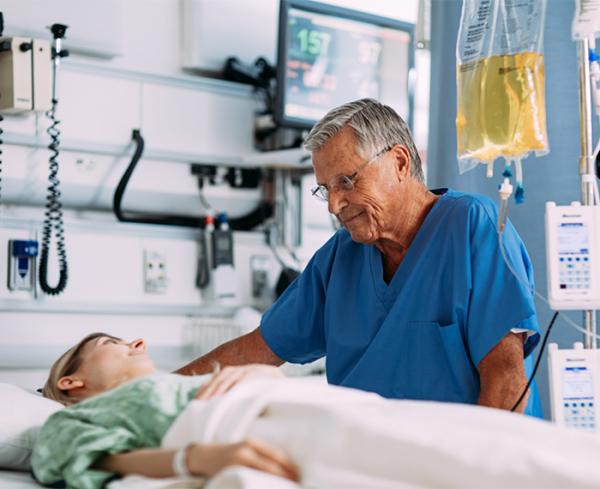 Clinical Support Solutions
Our ready-to-use PN products are designed to help reduce the burden on your pharmacy and nursing staff with a simplified preparation process and consistent quality. Additionally, research shows that premixes may help reduce the potential risk of medication errors and associated infections.1 Our ready-to-use PN formulations contain a balance of essential ingredients, including amino acids (protein), glucose (carbohydrates), IV fat emulsions (lipids) and electrolytes.
Complex patient nutritional needs can require a customized parenteral solution. We are committed to providing the essential ingredients that help you formulate personalized PN solutions. Additionally, we are dedicated to providing advanced compounding technologies that help support your focus on formulation accuracy, pharmacy process efficiency and patient safety.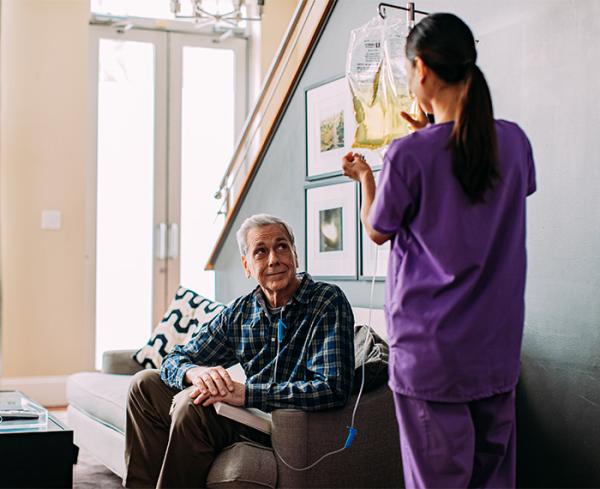 Home Nutritional Care
For many patients, the need for clinical nutrition therapy follows them home. Whether your patients need home  parenteral nutrition (HPN) due to intestinal failure, to prevent or treat malnutrition, or as supportive care, we are committed to helping ensure they get the nutrients needed—safely and effectively—with a wide range of formulations and educational resources.
23%
23% of U.S. patients with malnutrition were readmitted to the hospital within 30 days of discharge, more than 50% higher than the rate among patients with no malnutrition.1
2 Million
2 million approximated hospital stays in the United States involve malnutrition.1
$49 Billion
In the United States in 2016, $49 billion in approximated hospital costs relate to malnutrition (12.6% of aggregate hospital costs).1
Featured Clinical Support Solutions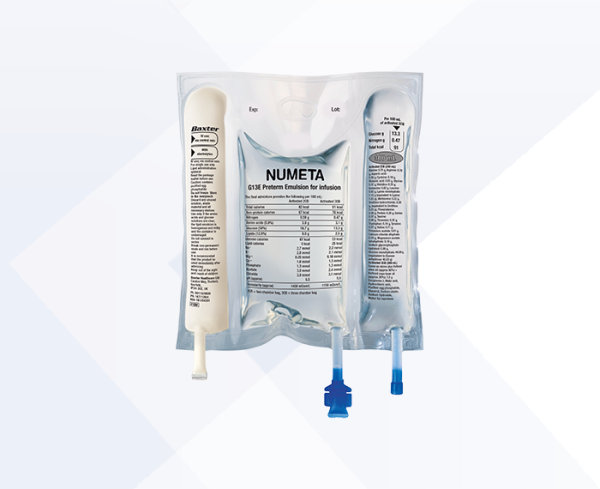 Numeta G13E
As the only triple-chamber, ready-to-use intravenous nutrition system available to support the unique nutritional needs of preterm newborns and pediatric patients, Numeta G13E builds on Baxter's legacy of innovation in clinical nutrition.
NUMETA G13E is available in select markets outside of the United States. It is not approved for use in the United States.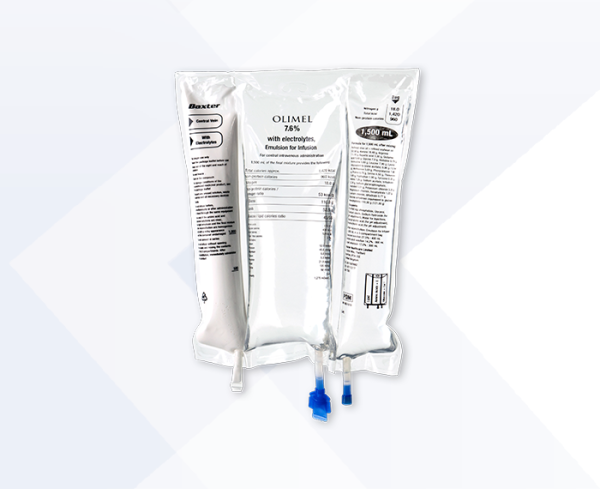 Olimel Portfolio
Consisting of eight olive oil-based parenteral nutrition formulations, the Olimel portfolio is designed to match the personalized protein and energy needs of patients.
OLIMEL is available in select markets outside of the United States. It is not approved for use in the United States.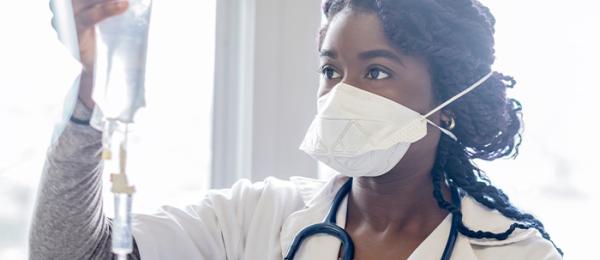 Hospital Care
Learn how we support your focus on delivering the highest standards of care to patients across the hospital.
Rx Only. For safe and proper use of products mentioned herein, please see appropriate Operators Manual or Instructions for Use.