Mobile Patient Lifts
Mobile Patient Lifts are available in select countries globally, including the United States.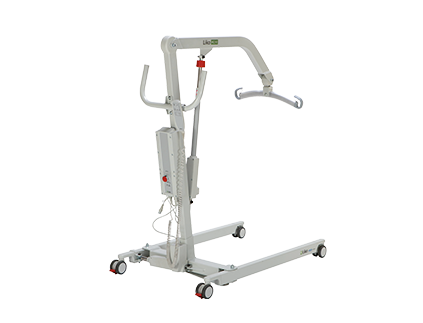 Our mobile lifting and transferring solutions are designed to help caregivers get patients moving earlier and more often, helping to lower the risk of falls and reduce length of stay.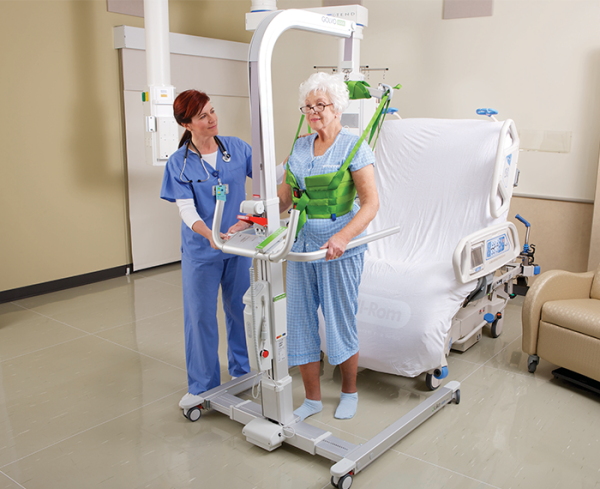 Golvo 9000 Mobile Lift
The Golvo lift combines the functionality of an overhead lift with the flexibility of a mobile lift. With its vertical lifting principle and pliable lift strap, the Golvo is a versatile choice for ambulation, horizontal lifting and lifting from the floor. Its parallel base-width adjustment makes it easier to lift patients to and from chairs, or where under-bed clearance is limited.
Visit our product website to learn more.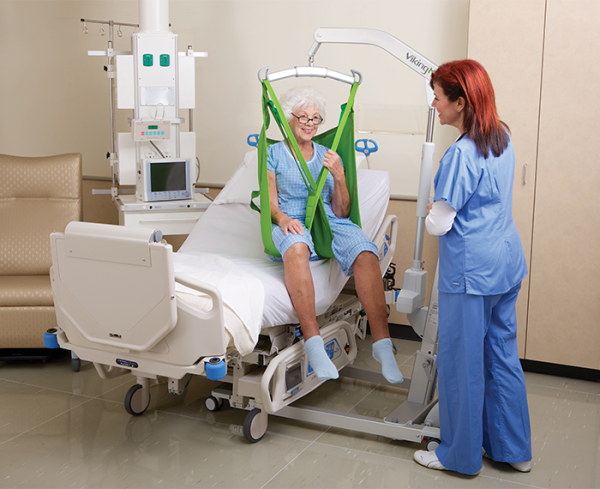 Viking Mobile Lifts
The Viking series offers easy-to-maneuver lifts in three product sizes to support patients from average to large sizes and across lifting situations.
Viking M Mobile Lift
With its small footprint and safe working load of 450 lbs (205 kg), this lift can handle most common lifting situations in many care environments
Viking L Mobile Lift
With a safe working load of 550 lbs (250 kg), the Viking L is a cost-effective solution for larger patient populations
Viking XL Mobile Lift
The large wheelset, aluminum frame, smooth lifting design and greater safe working load of 660 lbs (300 kg) helps move patients who might not otherwise be moved manually
Rx Only. For safe and proper use of products mentioned herein, please see appropriate Operators Manual or Instructions for Use.