Across the continuum of kidney disease care, we are committed to leading access to insight-driven innovation and services so patients can live their best lives.
About 850 million people suffer from kidney disease globally. We estimate that as many as 10 million of them may have progressed to end-stage kidney disease and now require dialysis or transplant.1 Our focus is on helping you support greater access to care and better outcomes for your patients as they sequence through their therapy journey, knowing many patients transition between therapies as their disease progresses.
While your patient population is growing, your time and resources to care for them are not increasing. We understand you need innovative devices, digital health platforms and services to help you deliver better outcomes for more patients with your available resources.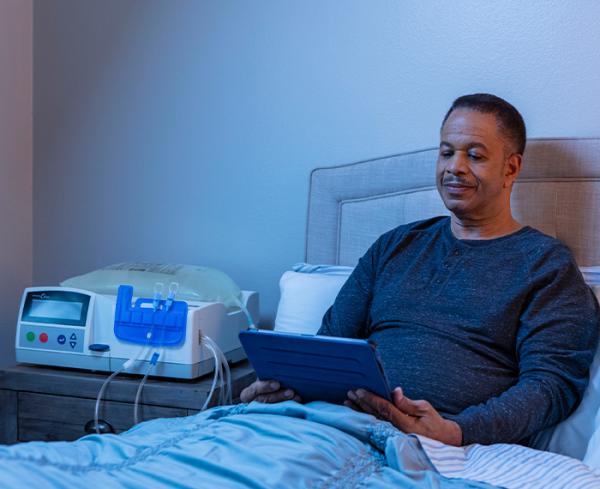 Home Peritoneal Dialysis
We believe a patient's sequence of care should begin at the early stages of chronic kidney disease, when there is time to educate them about their disease and potentially treat them before there is a need to initiate dialysis.
When end-stage kidney disease is reached, we also believe the next step should be to empower them to perform their care at home—typically on peritoneal dialysis (PD)—if the patient is clinically eligible for home care.
PD offers patients independence and control of their therapy due to portability, continued daily activities, reduced clinic visits and lower caregiver burden.2-6 Many PD patients can also maintain pre-dialysis activity levels, enabling them to remain productive in the workforce or in family caregiving positions.7-11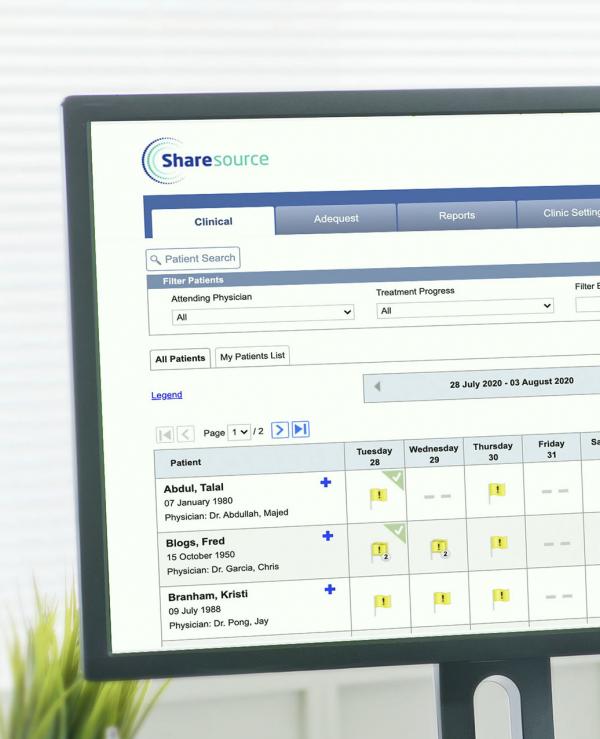 Digital Health as a Care Enabler
Our digital health platforms are essential enablers of care, whether supporting patient monitoring and electronic medical records (EMR) for in-center dialysis patient care, or remotely monitoring and supporting prescription changes for home patients.
Our Sharesource remote patient management platform is the most widely adopted digital health platform for home dialysis, helping manage PD treatments in more than 70 countries. The remote patient management platform allows you to securely view patients' recently completed home dialysis-related treatment data that is automatically collected after each treatment session. You can then act on this information by remotely adjusting their home device settings without requiring them to make additional trips to the clinic.
Sharesource is featured with our automated peritoneal dialysis systems globally.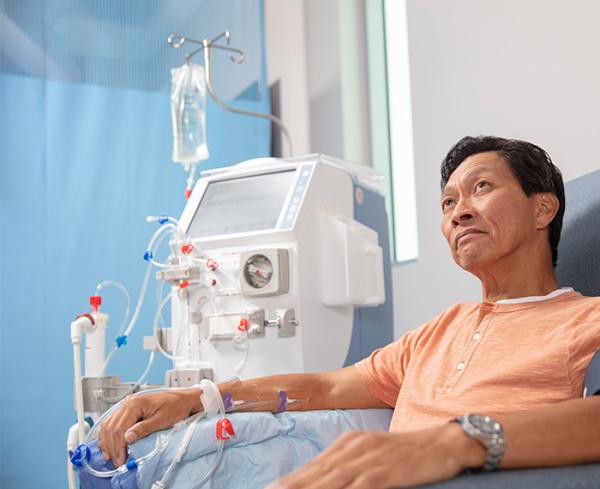 Hemodialysis and HDx
For patients who require hemodialysis (HD), we believe they deserve access to the best care possible through our HD monitors and dialyzers.
At the forefront of our therapy offerings for these patients is access to HDx enabled by Theranova. The Theranova Dialyzer was designed to filter a wider range of molecules from the blood than conventional hemodialysis filters, targeting the removal of large middle molecules that may be associated with inflammation and cardiovascular health for ESKD patients.12-14 Its innovative MEDIUM CUT-OFF (MCO) membrane expands the range of solute removed during regular dialysis, while retaining essential proteins at a limited level. This unique cut-off and retention onset profile allows for filtration closer to that of the natural kidney.15-16
Featured Kidney Care Products
Rx Only. For safe and proper use of products mentioned herein, please see the appropriate Operator's Manual, Instructions for Use or User's Guide.