This is where your work matters.
At Baxter, we are united by our mission to save and sustain lives. 
We are an inclusive community of diverse individuals who are driven to go beyond what is, to what is possible in healthcare. We are proud to work at the critical intersection where innovation that saves and sustains lives meets the healthcare professionals who make it happen.
This is where our purpose accelerates our mission and we write our greatest chapter. 
This is Where You Can Impact Lives
Our culture fosters personal and professional growth for talented individuals with diverse skill sets. We have been recognized for achievements in workplace diversity and corporate responsibility, and for fostering an environment that supports and encourages high performance, respect for individuals and professional growth. Learn more about the many career paths at Baxter; explore the career areas that best fit your goals and expertise.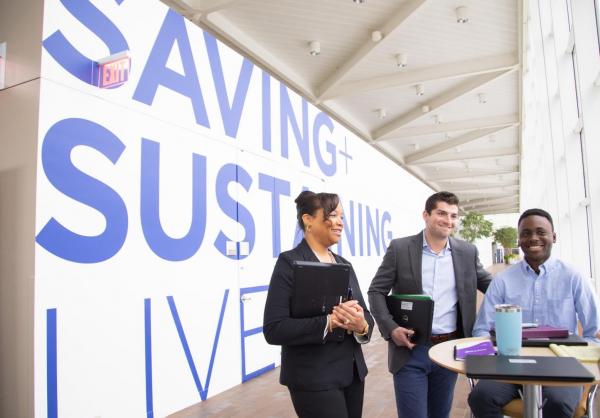 People of Baxter
We believe Baxter is more than a company. We are a community of individuals in more than 100 countries, committed to driving better healthcare options for people around the world. We invite you to learn more about us through our employees, who are at the forefront of making a difference for patients around the world.
Talent and Engagement
Engaging our employees and inspiring our future