Centrella Smart+ Bed
The Centrella Smart+ Bed is available in select countries globally, including the United States.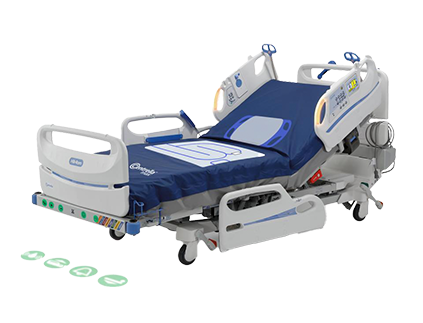 The Centrella Smart+ Bed supports patient-centered bedside care with innovations such as motion-activated nightlight, comfortable therapeutic surfaces, continuous patient monitoring and enhanced patient convenience features. All are designed to simplify healthcare providers' work, help enhance patient safety and increase patient satisfaction.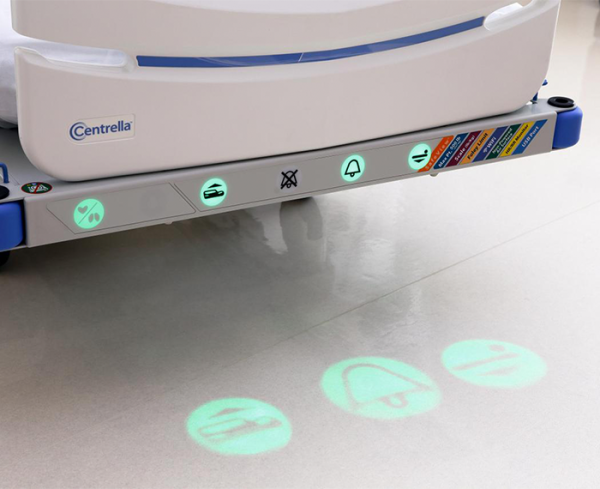 Optimize Patient Safety
The Centrella Smart+ Bed provides smartly designed bed exit systems, easy to read visual safety projections and therapeutic surfaces to help improve patient safety in and out of bed.
Visit our product website to learn more.
Enhanced 3-Mode Bed Exit System
Helps reduce falls and related injuries and includes silence, auto reset and visual/audible safety prompts
Smart Lighting
Motion-activated night light and IllumiGuide side rail handgrip enhance visibility to safely guide patients to and from bed
Therapeutic Surfaces
Innovative support surfaces help manage pressure, shear and moisture to deliver optimal wound prevention and healing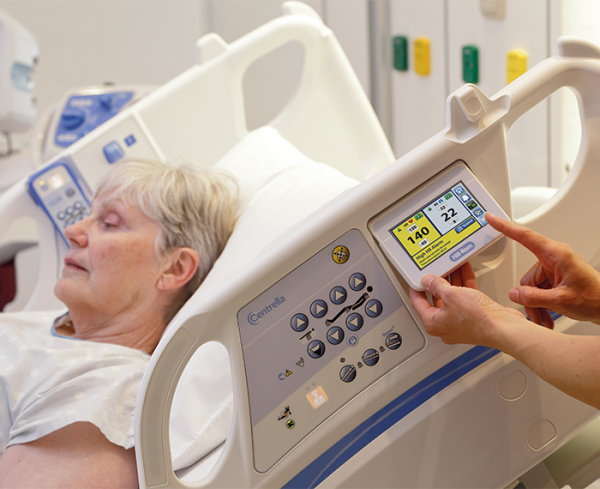 Continuously Monitor Patient Status
Real-time alerts and easy to read status monitors help give caregivers peace of mind that their patients are safe, even when they can't be at the bedside.
SafeView+ System
Provides visual projections that are easy to read from a distance, helping to monitor safety status at a glance
Contact-Free, Continuous Patient Monitoring
Exclusive to the Centrella Smart+ bed, an integrated sensor in the bed frame detects heart rate and respiratory rate through the surface and updates readings twice per second, then alerts when heart rate or respiratory rate exceeds a customizable threshold.
WatchCare System
An integrated incontinence management system that provides timely alerts to help reduce patients' skin exposure to moisture
Elevate the Patient Experience
The Centrella bed is designed with patient satisfaction in mind with features that provide patient control, convenience, and comfort.
USB Port
Conveniently allows patients to charge their personal devices
Experience POD Device
Control panel with reading light and patient pendant also allows easy and comfortable use of a personal device for entertainment
AutoContour feature
Keeps patients comfortable and secure by elevating the knees when the head is elevated
Rx Only. For safe and proper use of products mentioned herein, please see appropriate Operators Manual or Instructions for Use.