Diversity, Equity and Inclusion Reporting
Diversity, Equity and Inclusion Reporting
Our more than 50,000 employees represent diverse races, ethnicities, genders, orientations, abilities, backgrounds and beliefs across more than 100 countries.  It is our strong belief that our diversity enhances a culture of belonging, and it accelerates our drive to save and sustain lives.  A key aspect of our diversity, equity & inclusion (DE&I) for more than a decade is the establishment of a robust internal metrics approach that tracks representation at every career level for women globally and under-represented minorities in the United States. These metrics are reviewed on a quarterly basis to help us understand areas of opportunity and progress.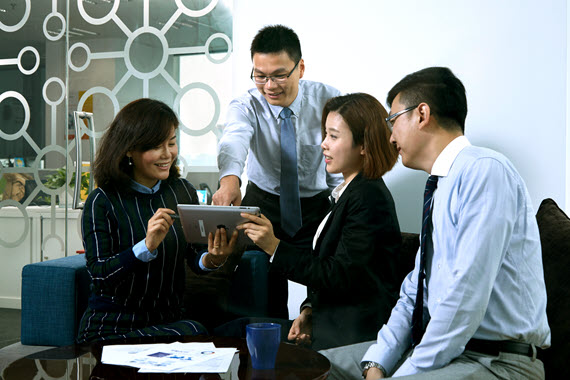 We report demographic data through our Corporate Responsibility report. In 2021, we refined our goal setting process by conducting rigorous labor market and internal availability analyses, recognizing this data-driven approach will best position us to help drive meaningful change. 
While all forms of diversity at every career level are important, our 2030 goals are focused on women (globally) and ethnic minorities (U.S.) in leadership roles. We aim to achieve these diversity goals by driving efforts designed to attract, retain and develop diverse, qualified talent that foster our inclusive workplace.    
We are equally focused on our inclusion goals to ensure we are consistently enhancing our culture of belonging, where all people can be their authentic selves. This is a critical aspect of our DE&I strategy that is also essential to our ability to increase diverse representation.    
Advancing and sustaining the diversity of a workforce is a long-term journey. As we work towards our 10-year goals, we monitor our progress quarterly and continue to report our progress annually. 
One of the ways in which we work to achieve equity at Baxter is by implementing a total compensation philosophy that provides market-competitive pay and benefits globally while rewarding employees for strong individual and business performance.  Baxter is also committed to periodically reviewing our efforts through robust pay audits and reviews. After controlling for legitimate factors such as type of role, prior work experience, tenure in the organization, tenure in role and geographic location, a 2018 pay equity study of our U.S. salaried workforce found no significant pay differences among men, women and ethnic minorities. In addition, approximately 35% of our employees work in positions (largely in our plant locations) where salary levels are based solely on the job or the job and tenure, eliminating the possibility of pay equity discrepancies.
As a U.S. federal contractor, we also annually submit U.S. workforce data to the Equal Employment Opportunity Commission. Our 2021 Employer Information Consolidated Report (EEO-1) and additional information about our commitment to DE&I is available through these links. 
2021 Employer Information Report (EEO-1)