Personalizing Care for the Individual Patient
How rich data and the ability to act on it in near real-time holds promise to tailor care to the individual patient. 

By Joe Almeida, chairman, president and CEO
Personalization is everywhere. From online shopping to social media, the phrase recommended for you has become ubiquitous. Yet, like many tech trends, personalization has been slow to gain a foothold in healthcare.
Two things are needed to make personalization an everyday reality in our space: Rich, relevant data, and the ability to act on it. In my conversations with healthcare leaders, there's clear frustration with today's limitations. Imagine if we could harness the rich data flowing through hospitals and clinics to inform and guide an individual patient's care – in near real-time – all while safeguarding patient data.
At Baxter, we believe innovation to personalize care has vast potential to help identify the optimal treatment pathway for individual patients, guide adherence to that pathway, improve care amid continued clinical resource challenges and boost efficiencies across care settings.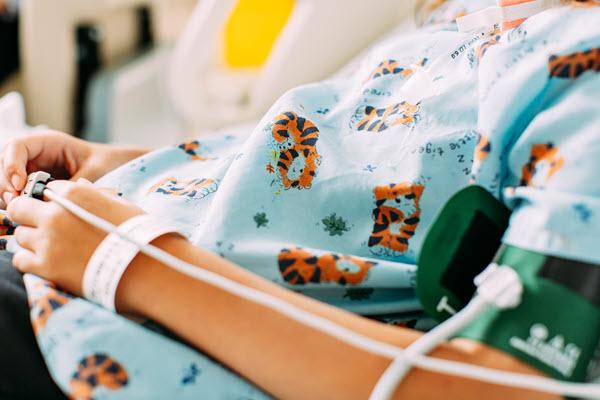 Take the ICU, for example. Patient complexity is high and clinical teams are often racing against the clock, waiting for signs that the recommended intervention results in patient improvement. Clinicians are coordinating across disconnected systems – the EMR (electronic medical records), medical devices, home-grown clinical systems, communication platforms and more – to continually assess patient status and next steps. Consider that we estimate that the daily cost of ICU care is €1,000 to €2,500 in Europe and $7,000 to $10,000 in the U.S.1 With improved line of sight to personalized options, there's significant opportunity to expand quality targets, improve patient outcomes and reduce the overall cost of care.  
In a COVID world, there's never been a better time to make meaningful progress on personalized care. COVID has changed the dynamics of both high and low acuity care delivery. We now have more to do – treat more unknowns, with fewer resources – all while keeping vulnerable patients protected.
There are other trends fueling this trajectory, and Baxter recognizes both an opportunity and responsibility to connect the dots. We're investing in how diagnostic tools can be integrated into therapy delivery systems to guide clinical decision-making; and in how digital solutions can integrate with medical devices to make sure the prescribed treatment is being delivered and monitored for changes in the patient. We also see great potential in predictive analytics working alongside medical devices to help clinicians identify the patients at highest risk for specific complications or other challenges.
Like everything we do at Baxter, it always comes back to our Mission: Save and Sustain Lives. We're excited by the potential of personalized care and focused on turning our ideas into real-world impact for patients and healthcare providers. Over the coming months, my Baxter colleagues will delve into this topic, sharing our perspectives on the value personalized care can create. Follow along to learn more about how we're advancing innovation. Head over to Baxter's LinkedIn page to share your insights on how #personalizedcare can help advance healthcare delivery.