Life 2000 Ventilator (Homecare)
The Life 2000 Ventilator (Homecare) is available in select countries globally, including the United States.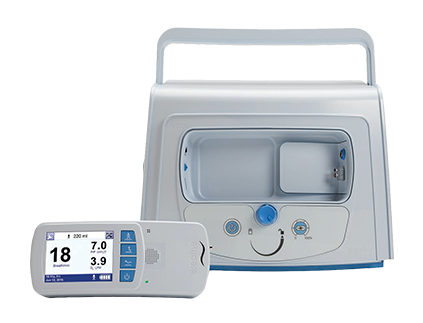 The Life 2000 Ventilator (Homecare) is a mask-free non-invasive ventilator that is designed to provide breathing support to patients at home. With a highly portable, lightweight design, it helps patients receive the breathing assistance they need as they go about their activities of daily living.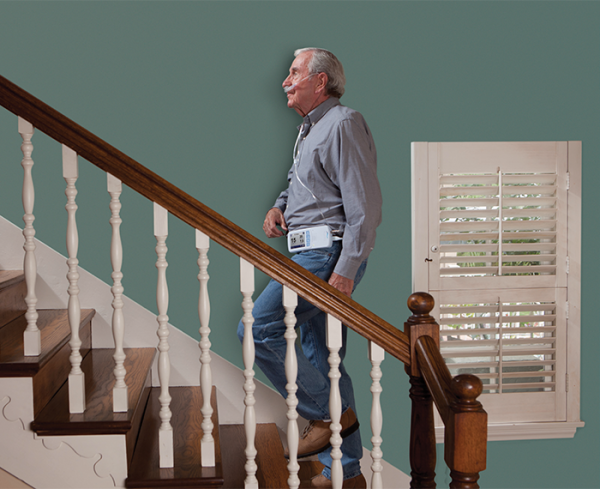 Designed for Mobility
The Life 2000 ventilator is designed for mobility to help patients enjoy the clinical and social benefits of increased activity.1
Visit our product website to learn more and hear patient stories.
Lightweight
Weighs just 1 pound and is small in size
Wearable
Easily attached to a belt or waistband and can be used with up to 50 feet of tubing
Battery Life
Rechargeable battery lasts up to 6 hours of normal use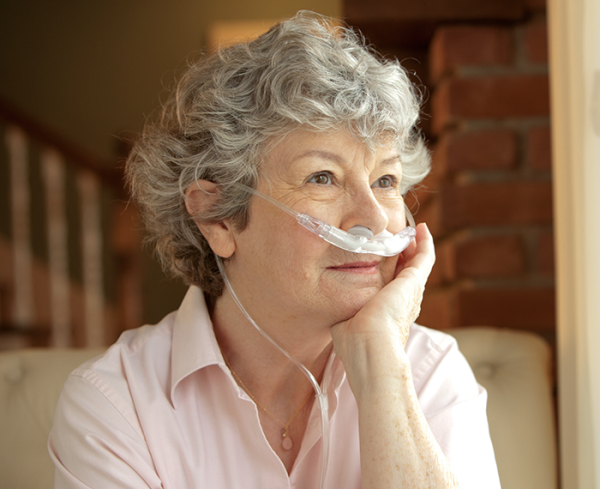 No Mask Required
Designed to be comfortable and discreet, the Breathe Pillows Interface allows patients to speak, eat and drink during use and is available in multiple sizes. The Breathe Universal Circuit connector is compatible with any third-party interface, including full face mask, tracheostomy tube and intubation tube. This gives patients the ability to switch masks throughout the day and night as preferred. It also supports the transition to home from the hospital or critical care settings.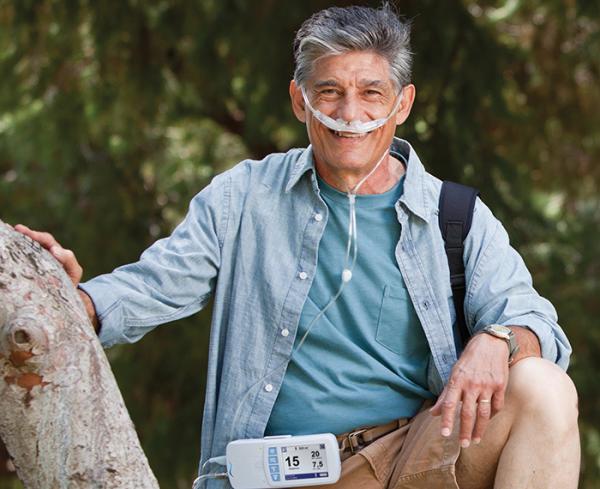 Adjustable to fit Patients' Needs
Proportional Open Ventilation (POV) technology provides continuous, around-the-clock ventilation and allows patients to get additional flow when needed, regardless of the inspiratory time setting.
Variable Ventilation
Three clinician-defined, patient-selectable activity settings for rest, moderate or high activity level
Adjustable Trigger Sensitivity
Empowers patients to synchronize their breathing to their own comfort, which can reduce patient calls and in-home clinician visits
Not Limiting
Does not limit active patients during inspiration
Rx Only. For safe and proper use of products mentioned herein, please see appropriate Operators Manual or Instructions for Use.