Welch Allyn RetinaVue 700 Imager
The Welch Allyn RetinaVue 700 Imager is available in select countries globally, including the United States.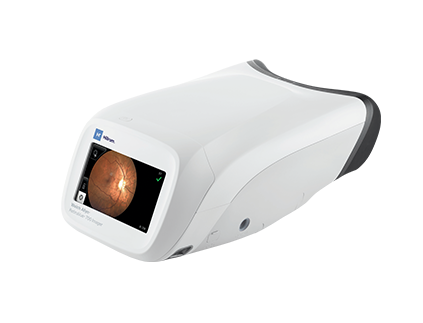 The Welch Allyn RetinaVue 700 Imager makes retinal exams simple and affordable in primary care which, together with the RetinaVue Care Delivery Model, helps promote early detection and save vision loss in patients living with diabetes.1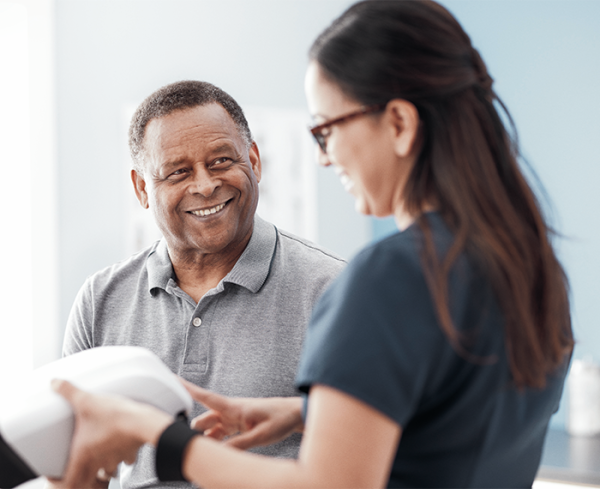 Keep Focus on the Patient
The RetinaVue 700 Imager is an easy-to-use smart camera with an automated retina imaging experience, featuring auto-alignment, auto-focus and auto-capture. And it provides flexible workflow options, including EMR connectivity and WiFi for efficient information transfer and seamless integration.
Experience the RetinaVue 700 Imager through our dynamic screen mode tool.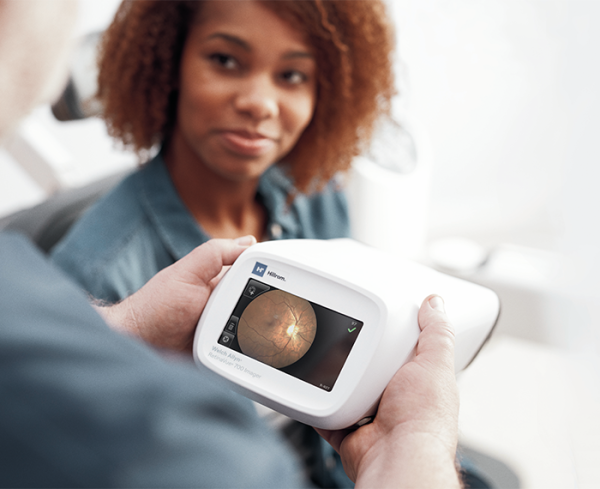 See More Pathology
The RetinaVue 700 Imager features a 60-degree field of view to help potentially see more pathology in a single image.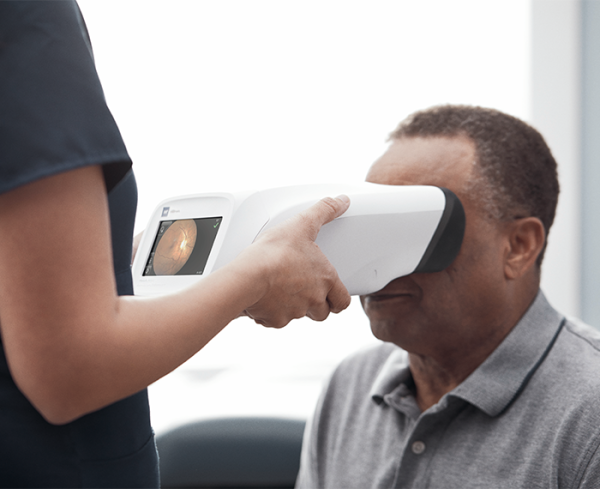 See More Patients
The RetinaVue 700 Imager captures retinal images through pupils as small as 2.5 mm, allowing most patients to be comfortably imaged without the need for chemical dilation. The small, handheld design is perfect for busy clinics and mobile healthcare applications.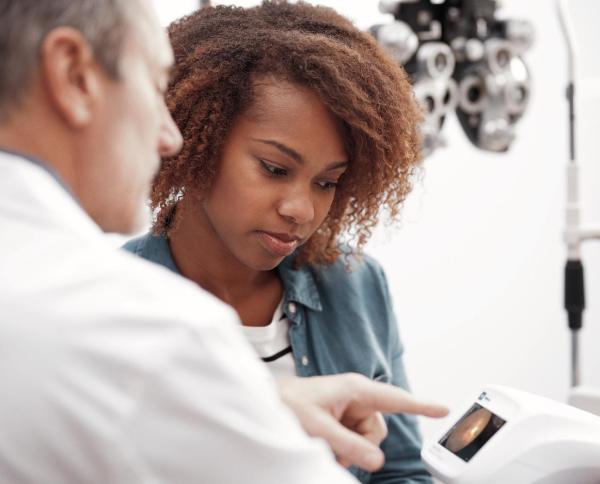 Close Care Gaps
Model supports primary care teleretinal programs to help close care gaps for patients. Providers can order exams right in their EMR, and capture images with easy-to-use technology. Images can be transferred to be reviewed by ophthalmologists at RetinaVue, P.C. or another preferred specialist, with results returned in one business day.
Rx Only. For safe and proper use of products mentioned herein, please see appropriate Operators Manual or Instructions for Use.