TrueVue Therapy Management
TrueVue Therapy Management is available in select countries globally, including the United States.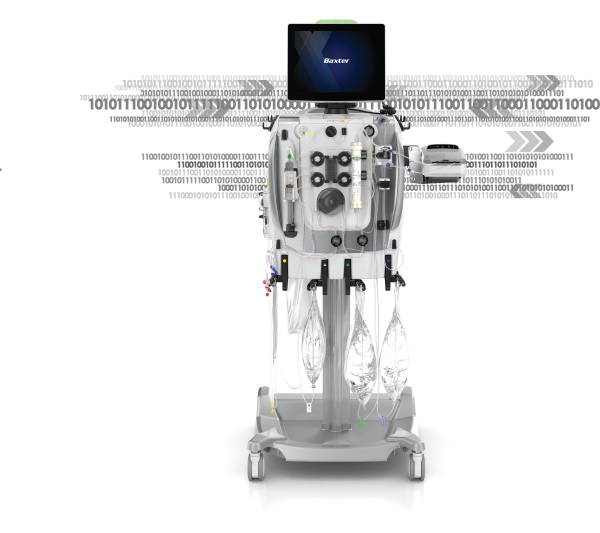 TrueVue is our suite of digital health solutions specifically developed to help your intensive care unit (ICU) capture the full potential of your own data.
TrueVue Therapy Management
The offerings allow you to enhance Electronic Medical Record (EMR) connectivity in the ICU to support auto-documentation, and to enable data-driven continuous renal replacement therapy (CRRT) quality improvement programs that help hospitals optimize efficiencies and achieve their performance goals.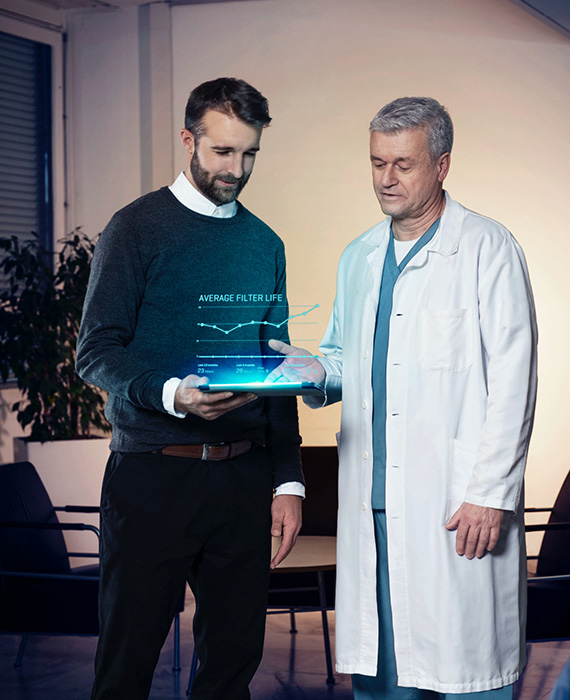 Optimize Your CRRT Program
TrueVue Therapy Management is an optional add-on digital health solution for the PrisMax 2 system that enables you to use data captured from the system to drive up efficiency in your ICU while reducing costs and optimizing resource utilization. Anonymized data is securely collected from the PrisMax 2 system and sent to the TrueVue Cloud where it powers our TrueVue Analytics application that enables the measurement of key metrics relating to therapy delivery, including filter life, alarms, prescription delivery and more. These metrics are tracked over time in a hospital-specific dashboard and analyzed by Baxter specialists to develop quality improvement programs aligned to your individual ICU's performance goals.
Help Reduce Clinical Workload with Auto-Documentation
TrueVue Connect is an add-on digital communication module for the PrisMax 2 system that sends critical therapy information to your EMR, enabling automatic documentation into a flow sheet and helping nurses refocus time  on patient care. With TrueVue Connect, you can simplify the connection between the PrisMax 2 system and your EMR system and save up to 16 minutes per hour on treatment setup and documentation.1 This is particularly important since 77% of clinicians identified documenting and charting in the EMR as a source of cognitive overload.2 
RX Only. For the safe and proper use of the products mentioned herein, please refer to the Operator's Manual or Instructions for Use."
Intended Use
The PrisMax control unit is intended for:
Continuous Renal Replacement Therapy (CRRT) for patients weighing 20 kilograms or more with acute renal failure and/or fluid overload.
Therapeutic Plasma Exchange (TPE) therapy for patients weighing 20 kilograms or more with diseases where removal of plasma components is indicated.