Providing a Spark for a Radiant Child 
Minutes after giving birth, uncertainty set in for a first-time mother. Her child was premature and in need of immediate medical attention. Waiting in the ICU was a lifeline. 
Our employees are driven by a common purpose to serve Baxter's Mission of Saving and Sustaining Lives. Recurrently, the lives of our employees connect with that mission on a personal level. We'll be sharing these employee stories as part of an ongoing "Mission Moments" series. 
Here is Sophie's story. 
The highs and lows of life were on full display three years ago for Sophie, a member of the Acute Therapies Research and Development team at our Alliance Park facility in Belgium. 
Sophie and her partner had all but abandoned the idea of having a child when they learned their little "miracle" was on the way.  
Sophie's pregnancy was rather uneventful until her 28th week appointment when her doctor noticed that the child was not developing as expected. Four weeks later, testing revealed that the baby was suffering from severe intrauterine growth restriction. After weeks of monitoring, Sophie began to have contractions and after consulting with her healthcare team, the decision was made to perform a caesarean delivery at 35 weeks.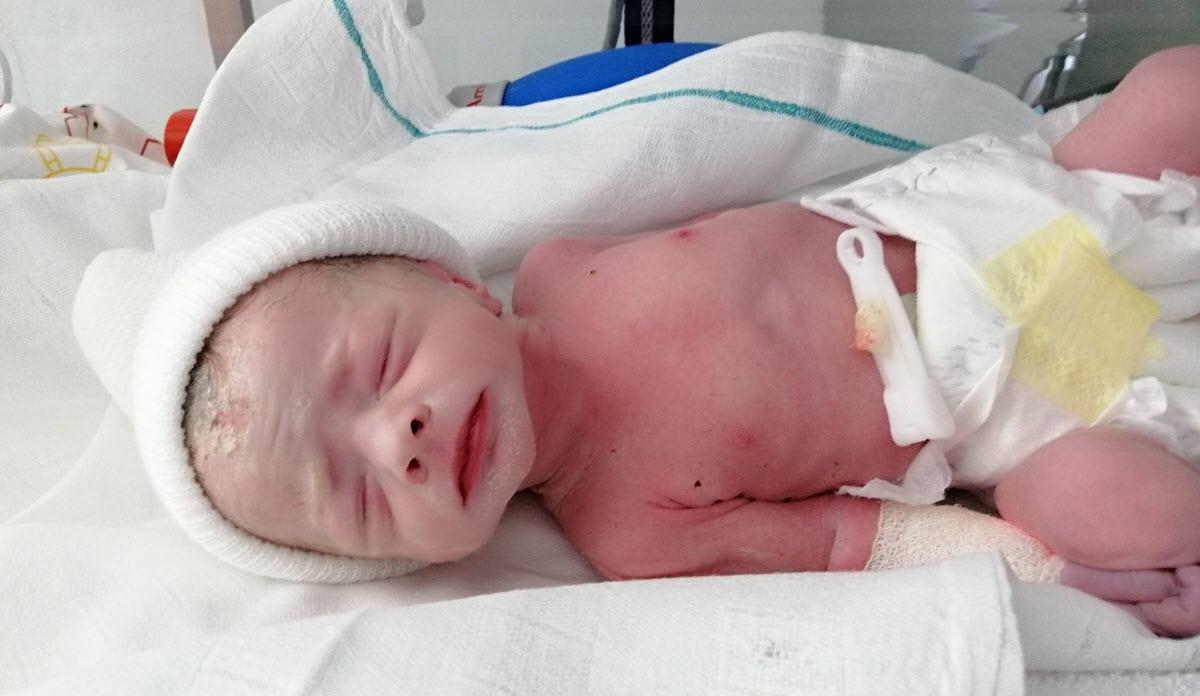 Sophie delivered her daughter, Galadriel, but was immediately met with another set of complications. Galadriel had to be resuscitated and was taken directly to an incubator in the NICU where she was intubated.  
"The first three minutes of her life were the worst for me," Sophie said. "I had to be strong for her. I had mixed feelings. Guilty for not being able to give her everything she needed during my pregnancy and immediately after her birth. But I was also so proud of her when she was fighting for her life."
Galadriel weighed 1.55 kilograms (3.4 pounds) at birth. While in the NICU, she immediately began receiving Baxter nutrition products.  
"Before I took her into my arms – five long hours after she was born – she already had a line in place taking in Baxter products," Sophie said. "I felt so relieved because I know the nutrition team that worked on this product that has helped so many children." 
Having the rare opportunity to work closely with colleagues who played a role in sustaining the life of her daughter wasn't lost on Sophie. "I'll never be able to thank them enough," she said. "I shared a picture with them because I really wanted them to know that it was the product they worked on that kept my child alive." 
Galadriel, whose name translates to radiant, is now 3 years old and is very kind, social and strong, according to her mother. "When I look at who she is now, there is so much love and so much pride," Sophie said.  
Saving and sustaining lives was already a part of myself, but when it really becomes a part of your reality…you become even more aware of the importance of your work and its impact on others' lives.

Sophie, Acute Therapies, Research and Development