A Journey to Home Care While Waiting for a Transplant
Amber went to see her doctor for what she thought was a prolonged stomach virus but quickly learned instead that her kidneys had failed and she required dialysis. Her unplanned start put her in a position of initiating dialysis without the benefit of therapy education about her choices and related lifestyle options. She learned to define her kidney journey with the help of her community, by asking questions and proactively managing her path to transplant.   
 
Born and raised in Memphis, Tenn., Amber is a director of transportation implementation for a large Canadian-based carrier. In her free time, she is a proud mom to puppies Princeton and Nala. Cycling or trail walking are her favorite ways to stay active and she has a true passion for traveling. Amber loves to immerse herself in new cultures, whether domestically or internationally.
Her journey with kidney disease began at age 28, when she got home from a business trip and went to the doctor for what she thought was an irritated stomach. After reviewing her labs, her doctor called with the news that neither of her kidneys were working, and she needed to head to the emergency room right away.
"As you live life, you encounter issues and problems. The big thing about kidney disease is that when your kidneys no longer work, you have run into a problem that you simply can't solve on your own," Amber explains of her diagnosis. "The doctor advised that in order to sustain life I would need to have dialysis treatments in the hospital. That day for me absolutely shook my world; it changed everything."
With little time to educate herself on treatment options, Amber was asked to choose between hemodialysis (HD) treatments, which are performed in-center three days a week for approximately four hours a day, and peritoneal dialysis (PD) treatments, which are performed typically while the patient sleeps at home. Because of the initial shock of the diagnosis and an overwhelming amount of information in a short period of time, she opted for in-center dialysis close to her house. 
The decision to be in the clinic three days a week came with lifestyle changes. To maintain a sense of normalcy, Amber opted to keep working. A full day required eight hours in the office, then heading to the center for dialysis sessions. "For me, being a young adult in the dialysis center initially came as a shock."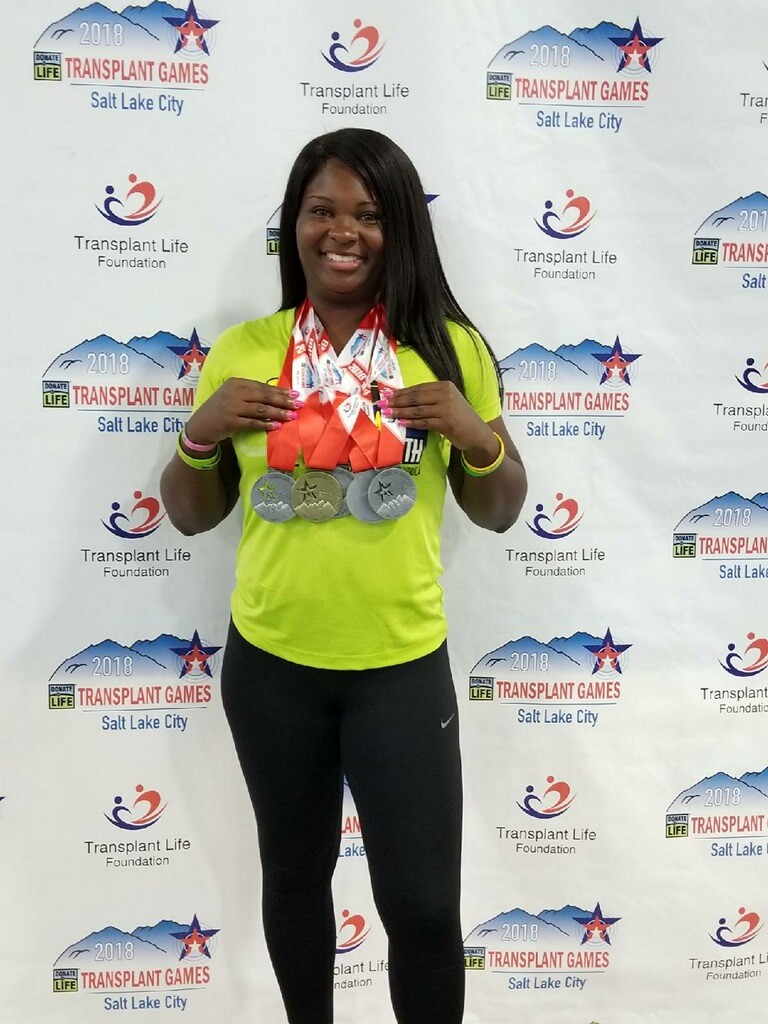 Six months into starting in-center hemodialysis, Amber switched to PD so she could perform therapy from the comfort of her own home. "There were a few reasons I elected to switch my modality, including that I saw the opportunity for PD to give me back a lot of time," Amber comments. "I was able to dialyze while I slept, which gave me back my whole day."
PD also allowed Amber to get back to traveling. She was able to travel coast to coast and even internationally while on PD for vacations and work travel.  
"I did not know what travel would be like with my peritoneal dialysis machine, but it absolutely worked out perfect," Amber adds. "I was able to go to New York City, attend concerts in California, and I was also able to get a bit of international travel as well, including Rome and Toronto."
Amber is currently doing well with a transplant she received about a year and a half after her kidneys failed and now spends her spare time advocating for patient education so others have informed starts to their kidney care journeys. 
"Kidney disease does not have to control you, your destiny, your journey or the things that you love. You control your own destiny. The journey is yours to make it whatever you want to be," Amber concludes.