Dawn is a mom and travel and shopping enthusiast. But her true passion lies in being a full-time kidney patient advocate who regularly speaks to patients about her 30-year care journey. She aims to empower others to take an active role with their healthcare team in making therapy choices, including starting on home dialysis when possible.    
 
Dawn is a daughter, mother, and full-time kidney patient advocate from Queens, New York. Her journey with kidney disease started 30 years ago when she was a young mom and just getting started in her career. 
"Being diagnosed with kidney disease had a huge impact on my family and work," said Dawn. 
Dawn learned she had late-stage kidney disease in 1992 and sought as much information as possible before starting dialysis, but details about therapy options were not as readily available at that time and she was encouraged to start in-center hemodialysis.
Being diagnosed with late-stage kidney disease, which requires either dialysis or a transplant to sustain life, is an ongoing journey. Few patients engage in just one therapy from the time they are diagnosed, often transitioning to other therapies for personal or clinical reasons. Therapy options for kidney patients fall into three categories: 1) home dialysis (peritoneal dialysis (PD) is the most common form of home dialysis); 2) in-center hemodialysis (ICHD) and; 3) kidney transplant. 
Over Dawn's journey, she has needed to transition across all modalities for both clinical and lifestyle reasons. After spending three years on ICHD, Dawn decided to transition to PD so she could have more time with her daughter. 
"I spent three years on in-center hemodialysis and didn't like the direction my life was going," said Dawn. "Things got so drastic that I knew I had to make a switch and was able to start PD at home, which allowed me to do therapy while I slept. On PD, I had my whole day back to manage my life; I was able to go on my daughter's school trips, take her to playdates and do normal activities."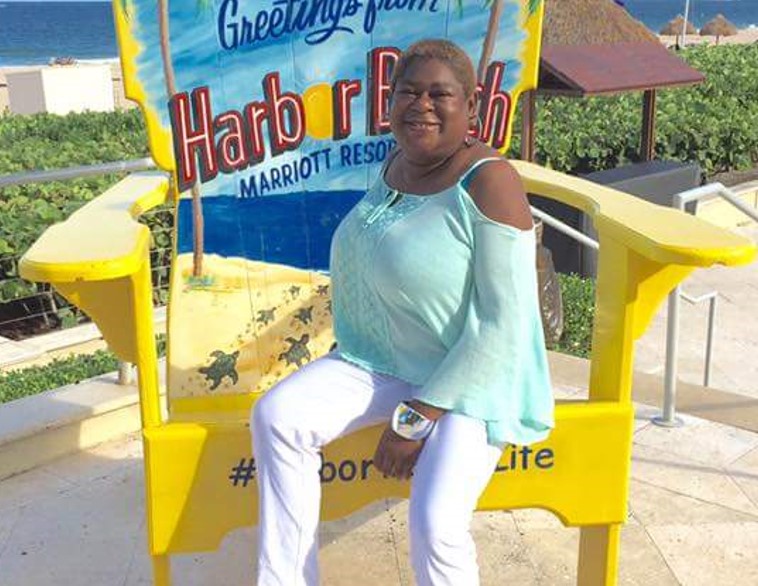 Dawn managed her kidney care on PD at home for 10 years before receiving a transplant. Seven years later, Dawn's transplant failed, and she needed to go back on dialysis; this time she was no longer clinically able to receive PD and was able to initiate home hemodialysis. Dawn is currently awaiting a new transplant.
"One of the reasons it is important for me to be a home dialysis patient is because I'm in control," adds Dawn. "It may sound scary to do home dialysis, but it is empowering because the more frequent dialysis makes me feel better and I can do my therapy in the privacy of my own home."
Home dialysis can also be a haven for kidney patients who have immune dysfunction and are at a heightened risk for severe viral infections during COVID-19. Dawn says, "I'm so thankful to do my dialysis treatments in the safety of my home during the pandemic to reduce the risk of infection from being in public settings."
Though the pandemic is challenging for kidney patients, it has not slowed Dawn down from sharing her care journey to help others because she remembers how hard it was to not have peers to learn from in the early years of her care. 
"It is really important for me to share my experiences because I think it is essential for other kidney patients to be educated and empowered to make informed decisions."