Supply Chain Innovation Delivers More Nimble, Efficient Solutions
The COVID-19 pandemic exposed the fragility of the global supply chain. Want to renovate your house? Expect a 6-month delay in building materials. Buying a smartphone? With an astounding 2,000 components in many of the latest models, just one missing element creates a bottleneck in manufacturing and represents billions of dollars in lost revenue. Similar supply chain threats exist in the medtech industry. 
"COVID-19 made clear that the supply chain innovations we are implementing are essential to maintaining resiliency of our product supply," said Jim Borzi, senior vice president and chief supply chain officer at Baxter. "We have assessed every aspect of the supply chain ecosystem, created a plan A, B and C should unfortunate disruptions occur, and reimagined seemingly small details. This continuous practice improves our ability to deliver lifesaving and life sustaining products to our customers and the patients they serve."
We spoke with several leaders at Baxter about evolutions in manufacturing and supply chain processes that have streamlined manual work, decreased equipment downtime, and created actionable analytics. 
Integrating AI and Machine Learning Applications to Optimize Operations 
"Baxter's digital transformation includes our manufacturing facilities, where we are investing in technologies all along the process, from production to inspection and quality testing," explains A.K. Karan, Baxter's global senior director of digital transformation. "Together, these investments help get our products to customers reliably so they can provide the best care possible to patients."
One example is the implementation of machine learning (ML) combined with special sensors that monitor machine conditions, like temperature and vibration levels. If there is an issue, the system communicates which asset is underperforming and sends an alert to the responsible technician. The combination of tracking each machine's performance regularly and being able to anticipate potential issues means a Baxter team can intervene before equipment fails, which helps maximize the amount of product that is being manufactured each day.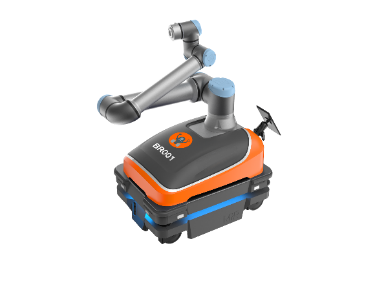 "In an initial pilot executed at select Baxter sites, we avoided approximately 500 hours of unplanned machine downtime from over 40 alerts in a short time span. This number of machine hours equates to approximately 7 million units of production, so Baxter can positively affect the lives of about 10,000 patients," notes Tim Marini, site director at Baxter's North Carolina manufacturing facility. "As the program expands, we expect this number will continue to grow."
Another area where Baxter is optimizing operations is by implementing smart vision systems, powered by artificial intelligence (AI) enabled robots, in the quality assurance process. 
"Smart vision systems powered by machine learning and artificial intelligence can detect potential product inconsistencies at a level of speed and detail that are simply not possible by a human eye," continues Marini. "This enables us to address and remedy potential issues earlier in the production process."
"Strong partnership and collaboration with our manufacturing sites have propelled manufacturing innovation at unprecedented levels. These systems are augmented by our site teams to drive productivity, while at the same time ensuing our products are manufactured to the highest quality levels," concludes Karan. 
Increasing Investment in Supply Hubs  
The pandemic highlighted that hospitals sometimes need products unexpectedly and urgently. The best way to respond to those needs is through a robust manufacturing and fulfillment network. Case in point: Baxter's ability to consistently ship more than one million units of IV fluids in the U.S. every single day. 
"One of Baxter's highest volume business areas is IV fluids." explains Lee Ann Schuette, vice president of global solutions at Baxter. "The ability to consistently deliver IV fluids rests on our five manufacturing plants that are all located in North America."
In addition to investing more than $1 billion in U.S. manufacturing improvements in the last five years alone, Baxter can continually support product supply and delivery to our customers due in large part to the strength of our broad distribution network, which includes six mega distribution centers and 38 total distribution centers.  
At the same time, should a natural disaster or unforeseen event impact Baxter's U.S. manufacturing footprint, the company can lean on its extensive global manufacturing footprint to help provide IV fluid supply when necessary.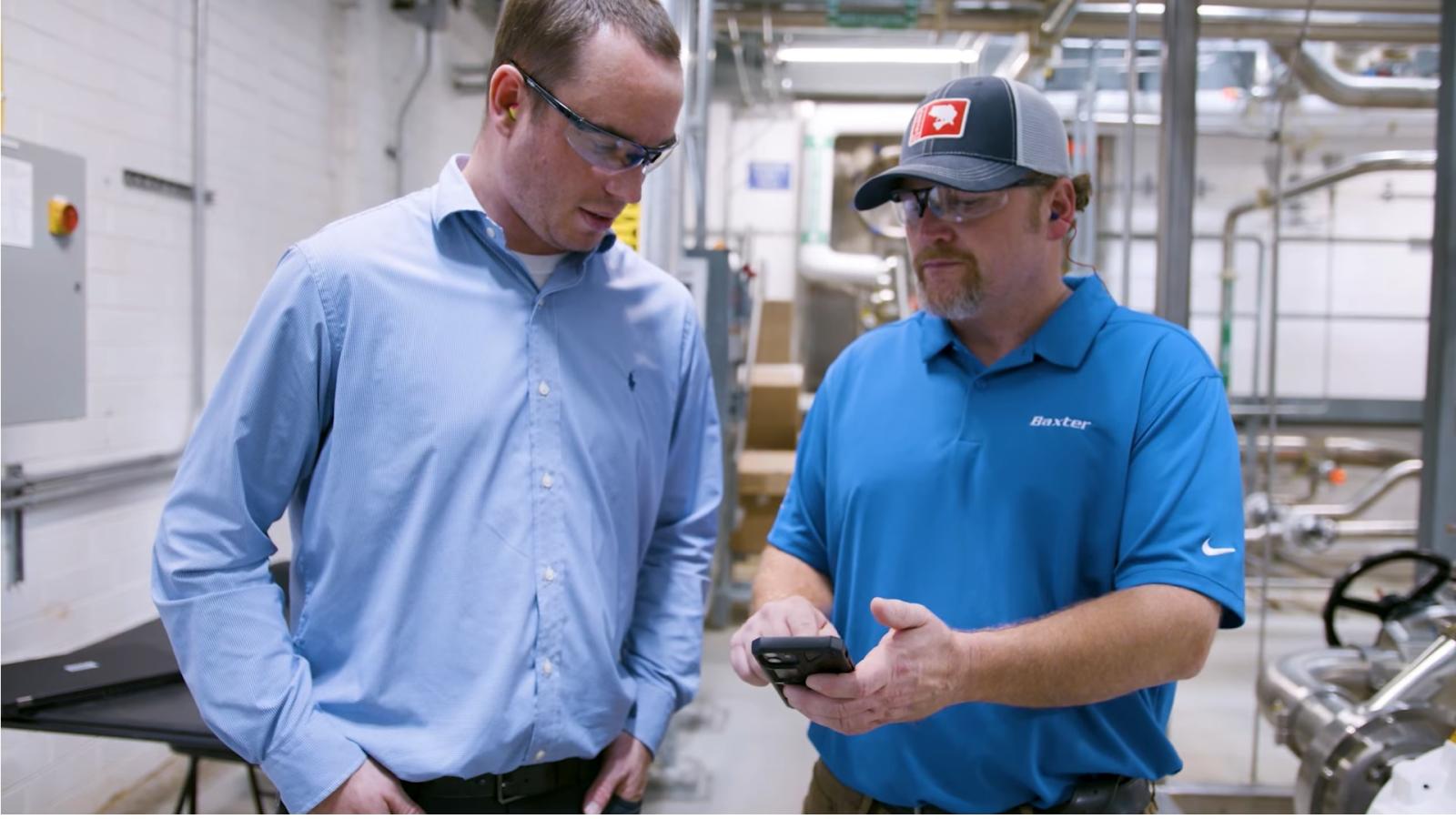 Instituting Dynamic, End-to-End Transportation and Logistics Systems 
"Where is my box?" At the most basic level, visibility to where products are and when they will arrive is critical to customer satisfaction. This is especially true for Baxter's portfolio of products that help save and sustain lives.  
To bring more transparency and efficiency in the transportation and logistics processes, Baxter has implemented a digital supply chain platform that improves its ability to plan, execute and adjust the physical movement of goods, while improving service.  
"We have millions of products moving through our supply chain ecosystem every day," says Ron Grossheim, senior director of global fulfillment at Baxter. "By establishing this digital supply chain platform, we have a real-time 'Control Tower' view of integrated data across many functions that allows us to reduce freight costs, improve lead time and increase efficiency and customer satisfaction."