Parenteral Nutrition Physician Mentor Program Creates Partnership Across the Globe
A fellowship recipient and her mentor reflect on the value of mentorship and what they have learned from each other through the program
Proper clinical nutrition is essential in supporting growth and development, patient recovery and health. Parenteral nutrition (PN), a form of nutrition delivered directly to the bloodstream, is an important therapy often used for patients who cannot maintain a sufficient source of calories orally or enterally, such as critically ill patients, infants and neonates, or those who have undergone major surgery. Baxter is proud to support physicians who specialize in clinical nutrition and provide care to these patients. For the past three years, Baxter has partnered with the American Society for Parenteral and Enteral Nutrition (ASPEN) to award five international early career physicians specializing in clinical nutrition a fellowship to provide additional educational resources and support.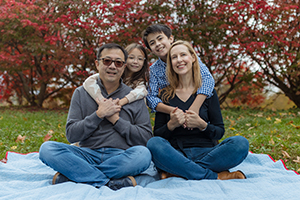 We had the opportunity to speak with a fellowship recipient, Dr. Melissa Sy, and her mentor, Dr. Joel Lim. Dr. Sy is a pediatrician and clinical nutrition specialist in Davao City, Philippines, and an Associate Professor at Brokenshire School of Medicine and Davao Medical School Foundation. Dr. Sy also works as a Training Officer in the Medical Nutrition Fellowship Training Program of Davao Regional Medical Center in Tagum City.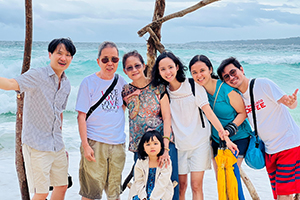 Following a full-time career as a gastroenterologist, Dr. Lim is now the Executive Director, Immunology Early Development for Eli Lilly and Company. He is also an adjunct professor in the Department of Pediatrics at Georgetown University School of Medicine and resides in Washington, D.C. Read on to learn how they have both benefited from the fellowship program.
Question: What led you to your specialty?
Dr. Lim: My dad is a physician, and I knew I wanted to pursue medicine as my career. Growing up in the Philippines, I saw that good nutrition was an unmet need, and then in medical school I found gastrointestinal (GI) diseases interesting. I came to the U.S. in 1997 after medical school and began focusing on intestinal transplants and nutritional support right after my fellowship. When I realized the Philippines didn't have these specialties, I knew I would stay in the U.S to continue my work but I always had the goal to one day contribute to this unmet need back home.
Dr. Sy: I was originally interested in radiology, but at the time these programs were full and there was a need in pediatric nutrition so that's what I studied. I did my residency training at St. Luke's Medical Center in Manila, which was the only location in the Philippines that had fellowship training in clinical nutrition. Now I am practicing as a medical nutrition specialist and the only one trained to handle clinical nutrition for pediatric patients in Davao City. I am currently teaching and providing the curriculum for pediatric nutrition at a local university which I enjoy.
Q: How did you get introduced to the ASPEN fellowship program and what did you like best about it?
Dr. Lim: The ASPEN mentorship program aligns with my love of teaching, and when I learned that I could mentor someone from the Philippines I was eager to participate. At that time, I was advocating for the establishment of a pediatric intestinal rehab and nutrition support in the Philippines and having the opportunity to stay involved meant something to me. I also knew a mentee from the Philippines might experience a lot of hurdles as a physician in training, so I wanted to make sure they had the support they needed.
Dr. Sy: I am a member of our local specialty society (Philippines Society of Parenteral and Enteral Nutrition) and applied for the ASPEN grant after my fellowship. I originally met Dr. Lim when he came to the Philippines to speak at our annual convention. I was so nervous and shy to work with someone with his credentials but also very excited at the same time.
Q: What have you learned through the ASPEN fellowship program?
Dr. Lim: Mentees have a lot of new ideas and are very eager to learn! I have learned in my work that innovation is key, and mentees keep me learning and informed on what's new in our shared specialty.  
Dr. Sy: The best part about this program is that it has helped me develop professionally. Dr. Lim has a broader view of our specialty and offers guidance on how I can further develop my career and take advantage of the ASPEN network. For example, he encouraged me to attend symposiums and has pushed me to do things I wouldn't normally do, like public speaking and teaching.
Q: What tips would you give future ASPEN mentors and mentees?
Dr. Lim: Set up one-on-one meetings and keep them. Even if you feel you don't have anything to talk about, having a regularly scheduled meeting gives mentees the chance to open up and ask questions. Offering them the ability to contact you outside of one-on-one meetings is also important.
I believe it's also helpful to understand the dynamics of the environment your mentee is working within. If possible, I encourage mentors to visit the country where their mentee practices if they have never been so they can see the environment firsthand and provide appropriate support.
Dr. Sy: Make sure to carve out the time to commit to the program. One of the biggest challenges for me has been finding the right time to meet given the time difference between our locations. It may take extra effort to schedule the meetings, but it is worth it.
To find more information about this program and to see this year's winners, go to the ASPEN website.