Lessons from the Connectivity Frontlines
When connecting medical devices to the hospital electronic medical record (EMR), it takes a few key ingredients to move from planning to a successful 'go live.'
In this second article of our series about how medical devices and technology are coming together to help advance patient care, you will hear from those on the frontlines of successful implementations as they share their keys to success.  
1. Building a Collaborative team: A medical device implementation is a significant investm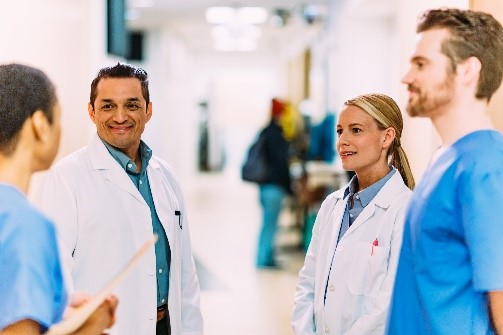 ent in resources. You'll need an engaged, collaborative team to make your investment worthwhile. The team should include nursing, nursing education, IT, the infusion pump supplier, EMR vendor and more who share responsibility for success. "In a successful integration, you can't tell the difference between Baxter and the hospital team members," said Donny Patel, vice president, Enterprise Technology at Baxter. "We understand each other's priorities, speak the same language, and work together in a seamless partnership."
2. Mapping the Steps: From the medication order, nurses' bedside set up, medical device connectivity all the way to the patient record, you need to have visibility to every step of the process. Most teams start by mapping out the clinical user needs and technical requirements to meet those needs. As you understand the clinical workflow then there is a parallel pathway of data exchanges to be understood and designed for enablement.  With cornerstones of a successful integration being an efficient process in providing patients the medication they need, through to automated robust data entry in the patient EHR. 
3. Making Training a Priority: You must invest in training for the nursing staff and the professional excellence team, who have many demands on their time. Making implementat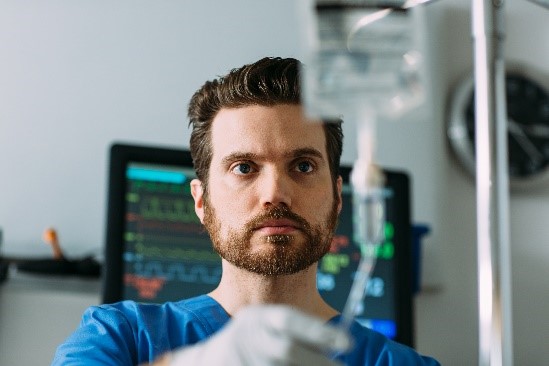 ion as easy and streamlined as possible is important to drive nursing adoption and compliance right from the start. At Yale New Haven Health, the nursing, IT and clinical engineering teams developed and built a fleet of "training" carts that were deployed across the health system a month before integration go-live. This gave bedside nurses the opportunity to do hands-on simulations in advance of the workflow change. These simulations created a strong feedback loop allowing voice of the customer back to the technical teams on gaps and opportunities for improvement.
4. Building Infrastructure: organizational IT networks are sometimes like a traffic jam on the highway. There are multiple devices, software solutions and systems placing demand on the IT infrastructure and the speed that devices operate is reliant on infrastructure bandwidth. "You can't place a performance sports car in bumper-to-bumper traffic on a highway and expect it to run at optimal speeds," said Donny Patel. An IT roadmap should be developed so there is visibility to the investments and upgrades that will be needed as you begin the planning process. When scaling your servers to support the drug library running on all infusion pumps, for example, it may take several tries to get it right. "Don't overlook any small step. You have to look for gaps in the virtual environment and be ready anytime that light goes from 'green' to 'yellow' to investigate. Your nursing, IT and clinical engineering teams can help you become meticulous with the details," said Chris Gutmann, director, Customer Success and Value Generation, Baxter. Chris formerly led Information Technology Services, Clinical Engineering at Yale New Haven Health.