Filling a Critical Role in Pharmaceutical Drug Development and Manufacturing
When in need of specialized development services and/or large-scale production, pharmaceutical companies often turn to contract development and manufacturing organizations like Baxter BioPharma Solutions (BPS), who are equipped to support them with scientific expertise and manufacturing capacity for products such as COVID-19 vaccines. 
Global demand for sterile injectable pharmaceutical manufacturing is on the rise. These sophisticated products require equally sophisticated pharmaceutical development and manufacturing processes. The need for such cutting-edge scientific and regulatory expertise and production facilities equipped to handle them is pushing pharmaceutical companies to increasingly rely on partners like Baxter BioPharma Solutions to help ensure vital drug products can be produced and delivered quickly and safely to the healthcare providers and patients who depend on them. An example of this collaboration between pharma companies and Contract Manufacturing Organizations (CMOs) is BPS' agreement to provide sterile fill/finish manufacturing for the Moderna COVID-19 vaccine and the BioNTech COVID-19 vaccine.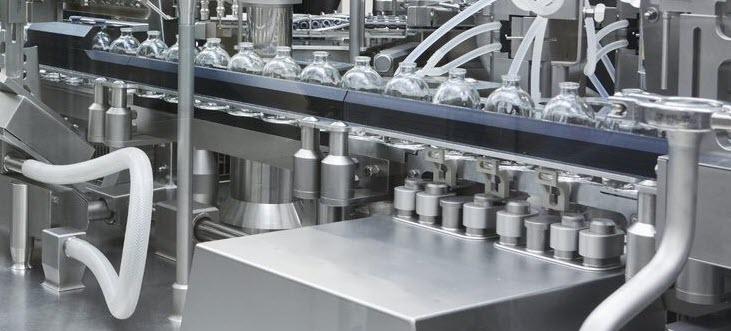 "Sterile manufacturing of injectable products is extremely complex, but we pride ourselves on helping our partners overcome their unique challenges," said Mike Nassif, vice president, BioPharma Solutions and Commercial Excellence, Baxter. "Our clients range from start-ups to well-established pharmaceutical companies, all with very specific requirements. Our team has extensive experience and is able to provide support every step of the way to help ensure our partners can fully unlock their molecule's potential and achieve their commercialization objectives."
BPS specializes in sterile contract manufacturing of parenteral (injectable) drug products in a variety of container systems, including glass vials, pre-filled syringes and flexible, closed container systems for specialized formulations and premixed products. BPS can accommodate a variety of manufacturing requirements for an extensive selection of product types including biologics (drugs isolated from natural sources), cytotoxics (used in cancer treatment), highly potent compounds, small molecule drugs that can enter cells in the body to treat disease, diluents (used to dilute a drug product) for reconstitution, and vaccines. 
BPS has a network of facilities in the U.S. and Europe dedicated to helping address specific needs. For example, its facility in Bloomington, Indiana, USA helps clients manage all steps in manufacturing—ranging from clinical development to commercial launch—and is also home to the BPS Lyophilization Center of Excellence, where a team of leading scientists provide freeze drying and formulation expertise. The BPS facility in Halle/Westfalen, Germany, is an experienced, world-class manufacturer of oncology products, and its facility in Round Lake, Illinois, USA produces ready-to-use premixed drugs in flexible containers. 
Together, these facilities have been inspected by 14 global regulatory agencies and are responsible for manufacturing products distributed to more than 120 countries.
"The BioPharma Solutions team is committed to a common customer service philosophy — to provide service with a passionate focus on results," added Nassif. "To accomplish this, we are committed to providing knowledgeable and empowered client teams, fulfilling expectations by meeting commitments, and ensuring that clients have a positive customer experience while helping to support Baxter's mission to save and sustain lives."
Baxter BioPharma Solutions
Learn more about our BioPharma Solutions  business