In Memoriam: Bob Parkinson
Robert L. Parkinson, Jr., who served as Chairman and CEO of Baxter International from 2004 through 2015, passed away on December 19.
"The entire Baxter community is saddened by the loss of our longtime leader and friend," said José  (Joe) E. Almeida, Baxter Chairman, President and CEO. "Bob was deeply committed to our mission to Save and Sustain Lives and passionate about our role as a corporate citizen. Our hearts go out to his wife, Betty, his entire family, and those across the community whose lives he touched so deeply."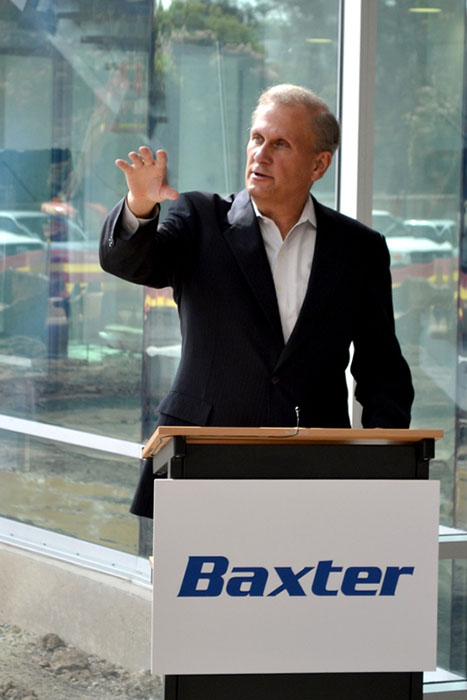 Over the course of his eleven-year Baxter tenure, he led the company through multiple trajectory-defining milestones, culminating in the successful spinoff of Baxter's bioscience business as Baxalta, Inc.
During the same period, Baxter reinforced its position as a leader in corporate social responsibility. He maintained the company's focus on advancing access to healthcare in underserved communities and helped spearhead a growing emphasis on strengthening STEM (science, technology, engineering and math) education.
Bob also advanced a fundamental belief in education as the means for personal growth and social transformation. His personal commitment to bringing education to our communities was reflected through his active involvement in numerous organizations, including Junior Achievement of Chicago and FIRST (For Inspiration and Recognition of Science and Technology).
Bob will be greatly missed by all who admired and respected him, and all who were touched by his personal and professional impact at Baxter and beyond.