Fighting Racial Injustice
Fighting Racial Injustice
"To realize our Mission to Save and Sustain Lives, it is our shared responsibility to fight racism, end marginalization and advance social justice for the Black community – within Baxter and beyond. A growing wave of actions is underway building on our longtime global embrace of inclusion and diversity. There is hard work ahead, but we must dedicate ourselves to shaping the future we want for ourselves, our children and generations to come."
– Joe Almeida, Chairman, President and CEO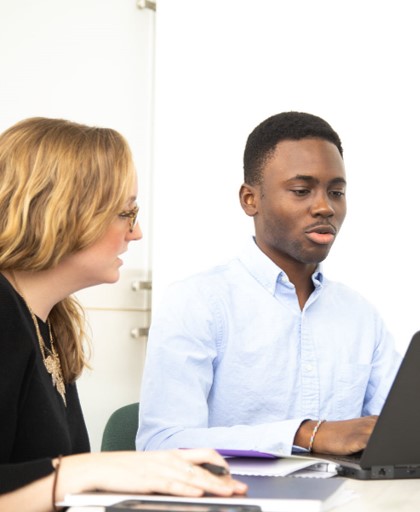 Racism, intolerance, marginalization and discrimination are not bound to U.S. borders. They affect our colleagues, families, friends and communities worldwide in countless forms, overt and veiled.
Baxter is a tapestry of difference. We comprise a vast, magnificent spectrum of employees united in a single Mission: Save and Sustain Lives; and it rests on a strong foundation and commitment to diversity and inclusion globally.
Working in close collaboration with our Baxter Black Alliance business resource group, we launched ACT: Activating Change Today, a multidimensional and multiyear initiative to advance inclusion and racial justice within the workplace and within the communities and markets we serve. 
As the name suggests, our commitment through ACT is about taking action and driving results. We want to achieve meaningful, sustainable change within and beyond Baxter to be part of the solution to the complex, longstanding, multifaceted societal issue of racial injustice. We are acting with a sense of urgency, prioritizing initiatives that we believe will provide the biggest impact. We will share updates on our progress.
A Few Examples of ACT:ions in Flight
Workforce
Baxter's attraction strategy focused on Black talent in the U.S. includes partnering with multiple schools, including Historically Black Colleges and Universities (HBCUs) with strong engineering programs, National Society of Black Engineers, Society of Women Engineers, 100 Black Men of America, National Black MBA Association and the National Sales Network.
Launched a new STEM internship program in partnership with 5 HBCUs (for 2022/2023 graduates).
Partnering with women/minority owned recruiting agencies.
Workplace
Solicited candid anonymous feedback on racism via global employee listening circles; leveraged as input to our programs and activities. 
Baxter has partnered with McKinsey & Co., to help accelerate the careers of 20+ high potential Black professionals at Baxter. As part of McKinsey's Black Leadership Academy (BLA), the Management Accelerator Program and the Black Executive Leadership Program are offered to Black talent from various companies across the U.S.
Piloted program to elevate racial consciousness of our leaders and cultivate a culture that supports courageous conversations about race. Program expansion planned for 2022.
Established Martin Luther King Jr. Day as a paid holiday for U.S. employees – encouraged to use as a Day of Service.
Communities
A $3.5 million award, the largest single investment in the Baxter International Foundation's history, made to Thurgood Marshall College Fund over three years for at least 40 scholarships to be awarded in support of the Baxter Historically Black Colleges and Universities (HBCUs) STEM Scholars Program. The scholarships assist students pursuing STEM fields with mentorship opportunities with Baxter employees to further extend impact, along with additional funding to support Black and Brown teachers to boost retention and quality in the classroom.
Committing $2.5 million toward community support through the Baxter International Foundation, including a $2 million grant to the American Diabetes Association to address health disparities for people with diabetes in underserved communities and a three-year 2:1 match of employee contributions to select nonprofit organizations committed to fighting racial injustice.
Leveraging our product donations program in partnership with Direct Relief to support select Community and Federally Qualified Health Centers that serve medically marginalized Black communities.
Expanding our supplier diversity program by increasing Baxter's supplier diversity spend and growing strategic relationships with diverse suppliers.
Strengthening our healthcare disparity advocacy efforts by supporting and deploying relevant programming with leading policy organizations, the National Minority Quality Forum and the Congressional Black Caucus Foundation. 
Marketplace
Awarded $1.2 million across three Historically Black Colleges and Universities (HBCUs) to promote a Black healthcare pipeline in medicine. The first health and science scholarships  - Baxter Scholars Award – went to two Tennessee State University students.
The Black Kidney Awareness, Resources and Education (K.A.R.E.) educational toolkit developed by The National Kidney Foundation of Illinois that focuses on the unique barriers facing the Black community launched. Toolkit includes actionable tips and guidance for improving kidney heath and effectively managing kidney disease. The toolkit is part of the previously announced partnership with minority women-led not-for-profit The Links, Incorporated and the National Kidney Foundation of Illinois to increase awareness and education in Black communities about kidney health and managing chronic kidney disease. Awarded $600K to 29 Links chapters across 11 U.S. states. 
Sponsoring health equity research to improve access to care for underrepresented populations.
Increasing Black representation on Key Opinion Leader (KOL) advisory boards and ensuring that the Healthcare Professionals (HCPs) Baxter engages with have experience treating diverse patient populations.
Standardizing enterprise-wide adoption of inclusive product/therapy design from concept to launch.
Just Voices
Just Voices is a new video series featuring stories that seek to advance our awareness and understanding of the need to end racial injustice in the U.S. and around the world. 
Fostering Open, Honest Conversations
"How can you honor, and take pride in, the experiences of your fellow Black colleagues? And how can you champion them to ensure that we have diversity in every crevice of our marketplace?" 
– Nosa Eguae, Territory Business Manager, Advanced Surgery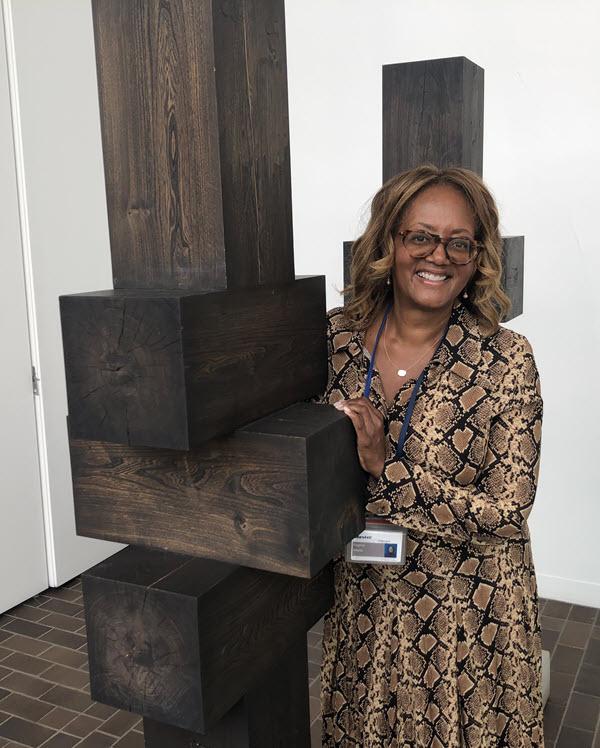 People Of Baxter
Our organization is enriched by people with diverse backgrounds and experiences that work together to drive better healthcare options for patients around the world. We strive to create an inclusive work environment.