Christopher Nelson, a service specialist based in Earth City, Mo., was recently inducted into the National Private Truck Council Driver Hall of Fame. He has demonstrated a remarkable commitment to safety and unwavering dedication to kidney patients over the course of his 35-year career.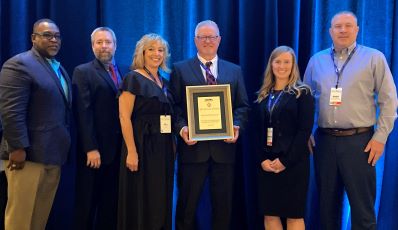 Each year, the National Private Truck Council (NPTC) honors only four drivers from across the United States who exemplify a lifetime of outstanding safety performance on the road and service excellence in their companies. Since becoming a professional driver for Baxter in 1988, Chris has logged more than one million miles, all with a clear safety record. That's the equivalent of driving two round trips to the moon!
In a typical day, Chris delivers and unloads about 20,000 pounds of dialysis solution to the homes of patients with kidney disease around the St. Louis area. Over his career, he has delivered an estimated 44 million pounds of product, each of which contributes to our mission to Save and Sustain Lives. He also serves as the primary trainer for other drivers on his team.
I want to do a great job for the patients, for Baxter, and for myself.

Chris Nelson, Baxter service specialist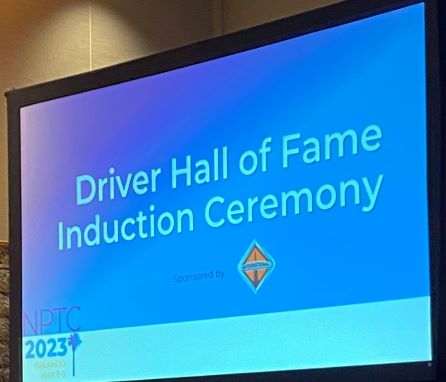 "Chris demonstrates daily what it truly means to Save and Sustain Lives," said Daniel Gentry, Baxter regional operations manager who nominated Chris for the award. Daniel added that Chris has established valuable relationships with nurses, clinics and industry experts, and has amassed a wealth of knowledge that he gladly shares with colleagues and patients alike.  
"These individuals make our industry proud," said Tom Moore, executive vice president of NPTC of Chris and three other Hall of Fame inductees. "Chris treats this not as a driving job, but as a calling . . . he delivers hope."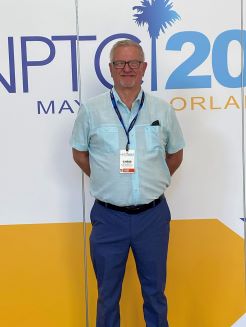 Chris just tries to take everything in stride, to serve patients who he has befriended over the years, and to "be the best I can be" each day, he said. "I want to do a great job for the patients, for Baxter, and for myself."
Baxter achieves top safety rankings
NPTC also awarded Baxter first place in the Mixed Large Operations Fleet Safety Awards for the third consecutive year. For the past 10 years, Baxter has placed in the top three for outstanding safety performance for its fleet of more than 100 vehicles, a testament to our drivers' commitment to delivering products safely. View a video of Chris accepting his award.