We are committed to collaborating with our partners to be first on scene in times of crisis with high-quality product and resource donations; to improving access to healthcare through public and private partnerships; and to recognizing and celebrating health systems providers and public health research that advance clinical practice and expand patient treatment.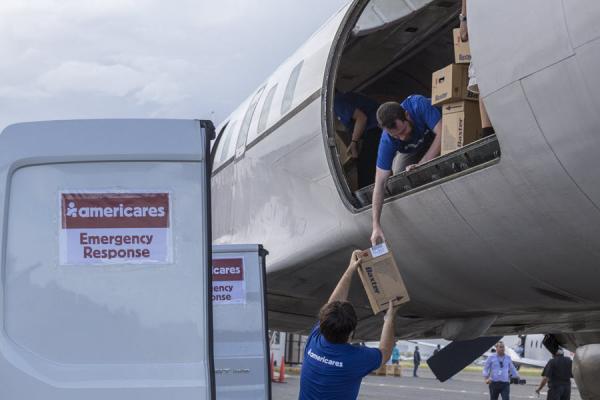 Product Donations
To supplement the philanthropic support of the Foundation, we proactively partner with humanitarian aid partners — Americares, Direct Relief and Partners In Health — to pre-position products for times of crisis, as well as to address ongoing needs in underserved communities. 
To achieve this, we have implemented a best-practice manufacture-to-donate strategy, factoring the critical needs of our partner organizations into our manufacturing and distribution plans to help ensure the people they serve have access to essential Baxter products.
We are also a proud member of the Partnership for Quality Medical Donations (PQMD), a unique alliance of non-profit and corporate organizations leading the development and championing of high standards in medical supply and service donation. 
Photo courtesy of Americares.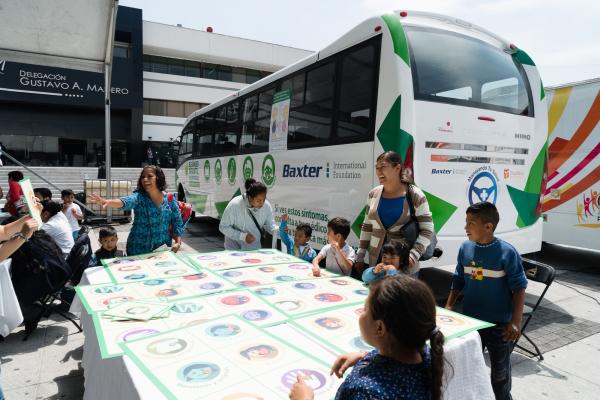 Driving Your Health
Driving Your Health is increasing access to healthcare throughout greater Mexico City.
Driving Your Health: A Free Community Mobile Medical Program is a multi-year initiative that increases access to healthcare for underserved and vulnerable populations throughout the greater Mexico City region. Baxter International Foundation, in partnership with Direct Relief, Asociación Mexicana de Diabetes de la Ciudad de México A.C., Casa de la Amistad para Niños con Cáncer, I.A.P., Asociación Gilberto and Orden de Malta de México A.C. seek to benefit more than 350,000 individuals during the three-year initiative.
Baxter International Foundation Prize Programs