Homechoice Claria with Sharesource for PD Patients
Homechoice Claria with Sharesource for PD Patients
Meet Claria with Sharesource: A simple choice for home dialysis that keeps you connected with your healthcare providers.
Our Homechoice Claria automated peritoneal dialysis (APD) system with the Sharesource remote patient management platform enables you to perform peritoneal dialysis (PD) from the comfort of your own home, allowing you to maintain your active lifestyle while achieving therapy goals. The simplicity of Homechoice Claria enabled by Sharesource is the only two-way, digital health platform in the United States that allows healthcare professionals to monitor your treatments and manage your home dialysis from their clinic. 
Homechoice Claria: Simple Steps to Home Dialysis
The Homechoice Claria APD system with the Sharesource remote patient management platform offers user-friendly features that help you manage home PD (often while you sleep), while keeping you connected with your healthcare professionals. To support you being successful on home therapy, Homechoice Claria is designed to be intuitive and easy to use, featuring: 
Clear instructions that guide you through all aspects of your treatment 1,2
A two-line OLED screen with large, tactile control buttons
Multi-language capability
Digital-health connectivity, so your healthcare providers can help manage your care remotely
An auto-dim screen that won't keep you awake2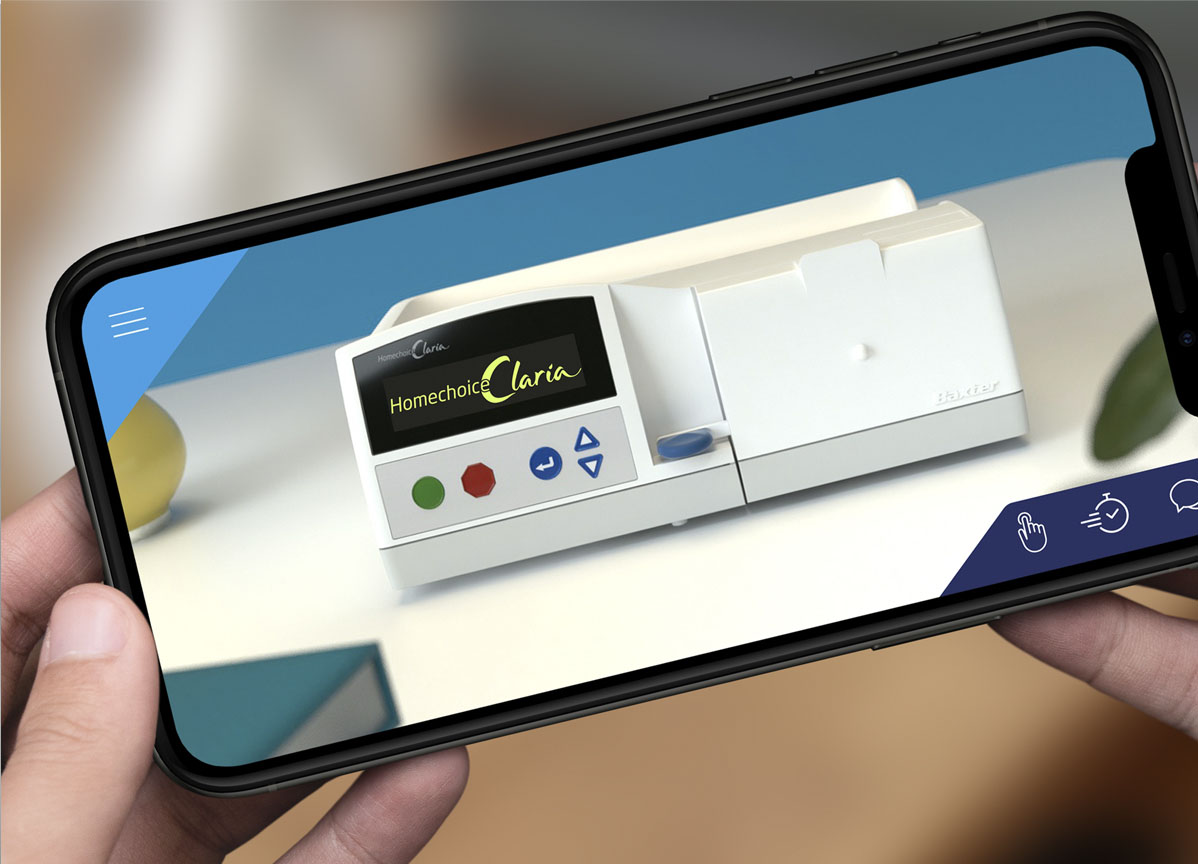 Discover the MyClaria App
The MyClaria app features videos with step-by-step instructions to help you prepare for and perform PD in your home. Explore our web-based app to help make performing PD at home easier.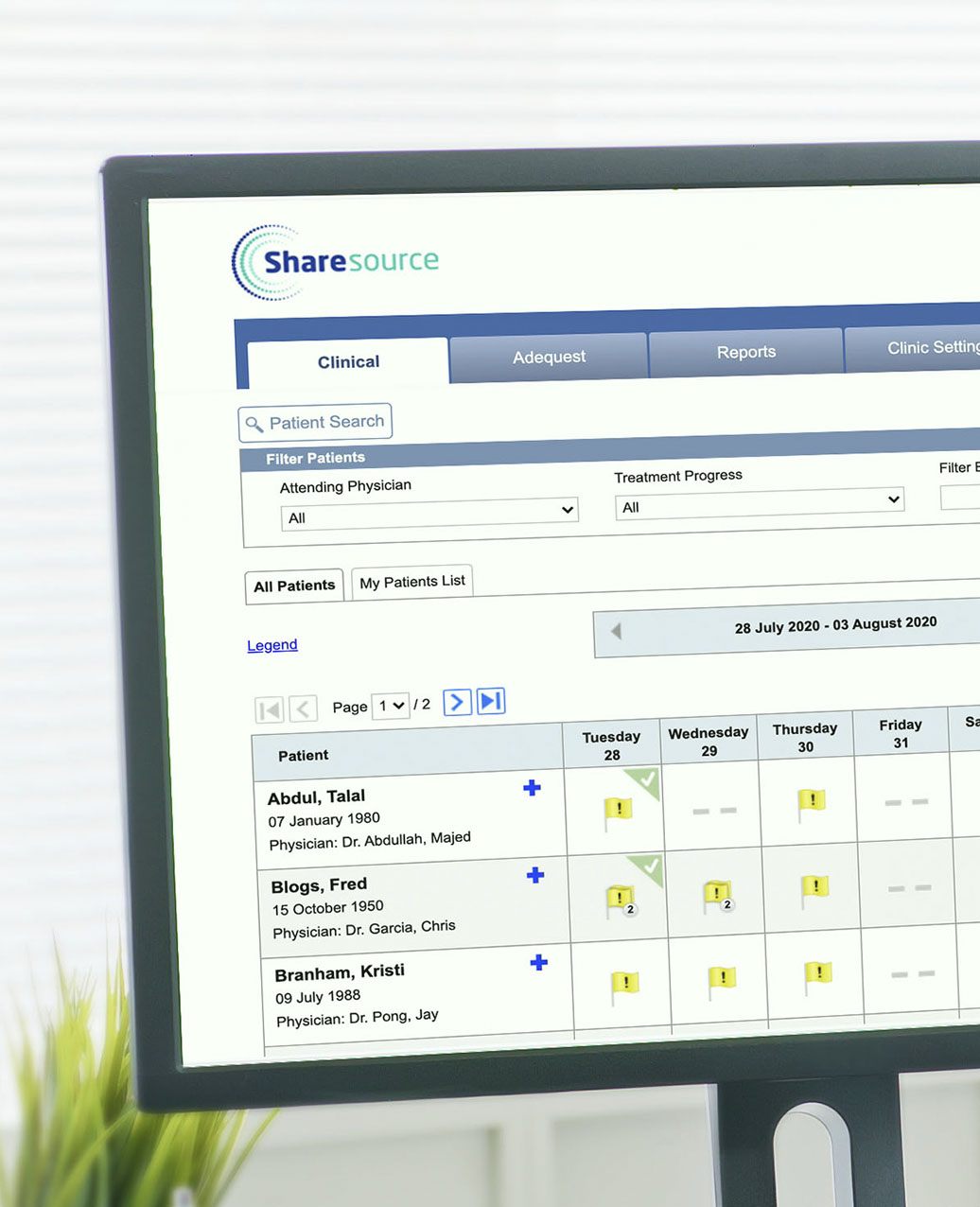 Sharesource Remote Patient Management: An Integral Part of the Homechoice Claria APD System
The Sharesource remote patient management platform is a digital health tool that allows your healthcare team to remotely monitor and manage your therapy from their clinic, which includes the ability to adjust your prescription to optimize therapy without the need for a clinic visit. This added visibility to your home therapy also allows them to follow up with you in a more timely manner if they have questions about your treatments.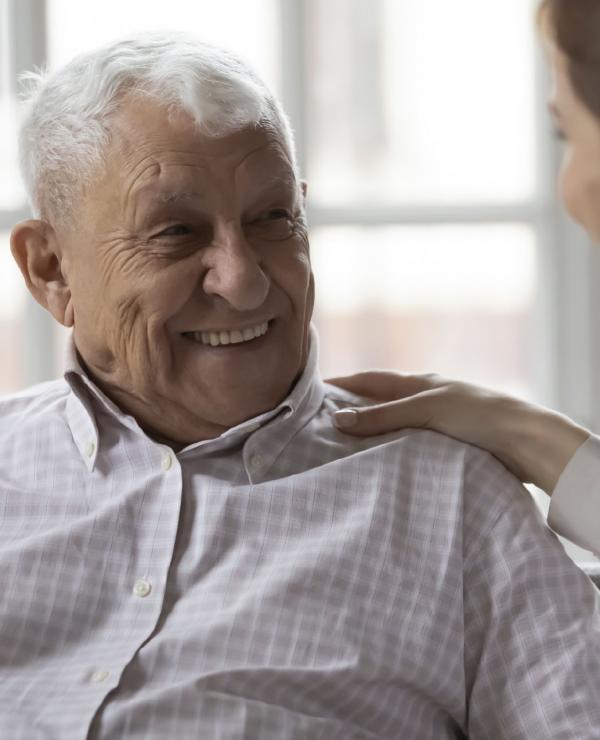 Baxter Empowers
We invite you to increase your understanding of what the kidneys do and what happens when they begin to fail, review CKD treatment options and the different types of dialysis. Learn more from a variety of online educational tools.